July 2019
The prologue and first three chapters of WICKED BITE, Night Rebel book two, are available to read HERE (full link: http://jeanienefrost.com/night-rebel-series/wicked-bite/). Click to see what trouble Ian has gotten Veritas into now ;).
June 2019
New 2020 appearance added! See Jeaniene at Coastal Magic Convention, February 20-23rd, 2020, Daytona Beach, Florida. Spend time with Jeaniene & 50+ authors in Daytona Beach, FL for a beachside reader weekend celebrating stories and storytellers with panels, meet & greets, a "roaring 20's" themed party and more. Tickets HERE. Note: Saturday's book signing is FREE to the public.
June 2018
See Jeaniene and other authors at Avon KissCon. Saturday, October 20th. Atlanta, Georgia. Details: Tickets are $40 and include Sweets and small bites, bubbly wine compliments of Babe Rose, and a chance to mix and mingle with beloved romance authors Tessa Dare, Jeaniene Frost, Brenda Jackson, Eloisa James, Beverly Jenkins, Maya Rodale, Cat Sebastian and Maisey Yates! Add in a KissCon exclusive tote, filled with Avon and Harlequin swag, as well as two must-have advance review copies and a certificate towards the purchase of a mass market paperback at FoxTale BookShoppe. Limited quantity of tickets. There WILL be early copies of SHADES OF WICKED, Night Rebel book one, at this event. Tickets: http://events.eventzilla.net/e/avon-kisscon-atlanta-vip-event-2138959170
May 2018
Read the Privacy Policy for Jeaniene's website HERE.
January 2018
Jeaniene's 2018 schedule is up! See Jeaniene, chat about your favorite characters, ask questions, and get your books/ebook covers/whatever signed at these events:
Appollycon in Arlington, Virginia on March 23rd and 24th, 2018. In addition to the Titan signing on Friday and the mass group signing on Saturday, if you're a Titan pass holder, you can also see Jeaniene at 10:00 on the Adult Paranormal, Fantasy and Urban Fantasy panel.
November 2017
Ian's book finally has a title! The first novel in the new, upcoming Night Rebel series featuring Ian and Veritas will be called SHADES OF WICKED. Release date is October 30th, 2018, right in time for Halloween tricks and treats.
May 2017
Starting in May, Jeaniene has several joint appearance coming up with #1 New York Times bestselling author Ilona Andrews. See Jeaniene's APPEARANCES page for dates, locations, and more details.
April 2017
Thank you, readers! INTO THE FIRE debuted at #6 on the New York Times Combined Print and Ebook bestseller list, #12 on the USA Today bestseller list, and #2 on the Wall Street Journal Ebook Fiction bestseller list.
March 2017
INTO THE FIRE, the final Night Prince novel, is now available! Get your copy in print, ebook, or audio book here or at your favorite retailer.
See Jeaniene in person at the West Palm Beach Library, Okeechobee Blvd Branch, at 6pm on Tuesday March 21st, or at ApollyCon in Orlando from March 24th-25th.
November 2016
Can't wait to find out what happens with Vlad and Leila? Read the first SIX chapters of Into The Fire, the final Night Prince novel, here.
April 2016
Get your tickets now for NolaStoryCon, a Mardi Gras for readers! Hosted by Jeaniene Frost, Melissa Marr, Ilona Andrews, Kelley Armstrong and Jennifer L. Armentrout.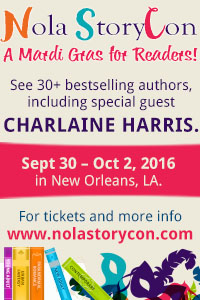 February 2016
Outtakes From The Grave and Pack are now available in audio! Order at Downpour, Audible,iBooks, or your favorite audio retailer.