First, thank you so much for helping me celebrate WICKED BITE's release, everyone! Writing a book might be a solitary effort, but thankfully, releasing one is not. Thanks so much to all of you! *group hug*
Also, if you're one of the fast readers who's already finished with it, and if you feel so inclined, please consider leaving a review because reviews are the water that allows books to sprout & grow :).
Next up, a reminder that THIS SATURDAY, February 8th, I'll be at the Barnes & Noble Legacy Palace in Palm Beach Gardens, FL with these other fabulous authors for an afternoon of books, giveaways, fun and more.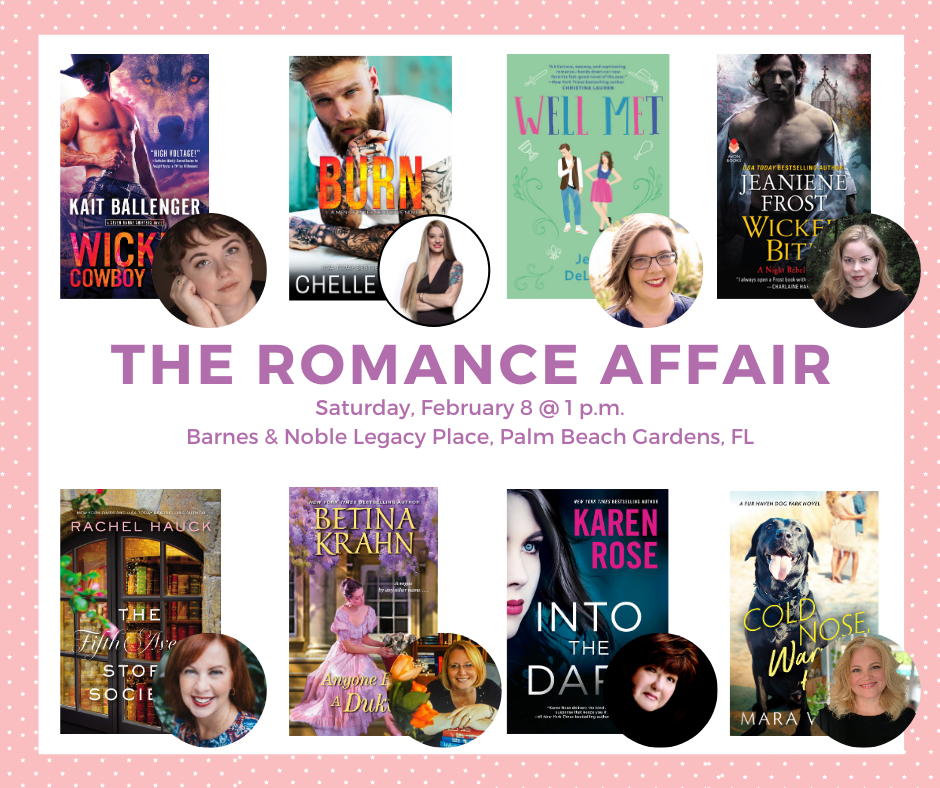 It's free to attend, but spacing could fill up, so if you want to guarantee your spot, you can register via the B&N Facebook page, or at Eventbrite.com, or by calling the store at 561-625-3932.
And finally, thanks so much to Frolic and Reading Between The Wines Book Club for having me on their sites recently. I talk about WICKED BITE (of course), Ian, Veritas, favorite lines, motivations, a silly-but-true habit of mine, and more. To read the interviews and/or enter the giveaway, see below:
FROLIC interview: https://frolic.media/in-conversation-with-jeaniene-frost-giveaway/
READING BETWEEN THE WINES interview: https://www.readingbetweenthewinesbookclub.com/2020/01/interview-with-jeaniene-frost-of-wicked.html