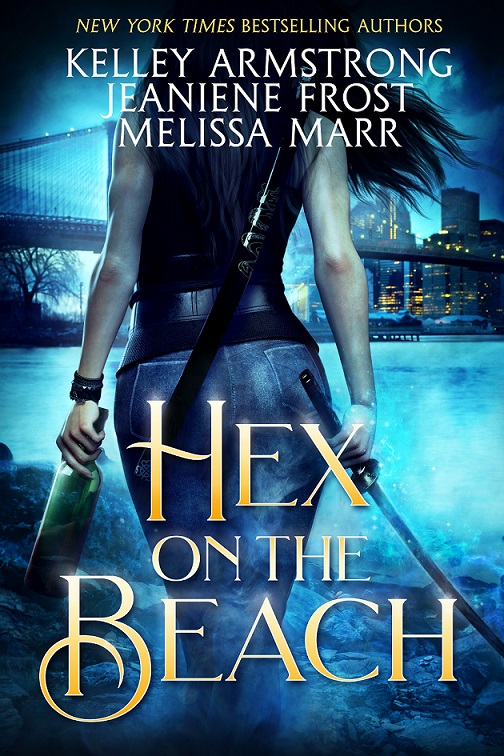 HEX ON THE BEACH
Contains a NEW Night Huntress novella
Available now in print and ebook. AUDIO EDITION of my story, A GRAVE GIRLS' GETAWAY, releases October 12th, 2021. Preorder yours at #Ad Audible.com or your favorite audio retailer.
Girls Night Out has never been so much fun–but what are they going to do with all these bodies?
New York Times and USA Today Bestselling Authors Kelley Armstrong, Jeaniene Frost, and Melissa Marr deliver a sexy summer read with this novel-length anthology containing three all-new stories from their Cursed Luck, Night Huntress, and Faery Bargains worlds. Kennedy, Cat, and Gen are just trying to enjoy their respective getaways, but when immortals, vampires, and witches come out to play, things are bound to go awry. Let the supernatural hijinks begin!
"HEX ON THE BEACH is a hoot with a wide array of baddies, and a superb collection of paranormal female dynamos." Fresh Fiction
Get yours at #Ad Amazon, B&N, Apple Books, Kobo, Indiebound, or your favorite retailer.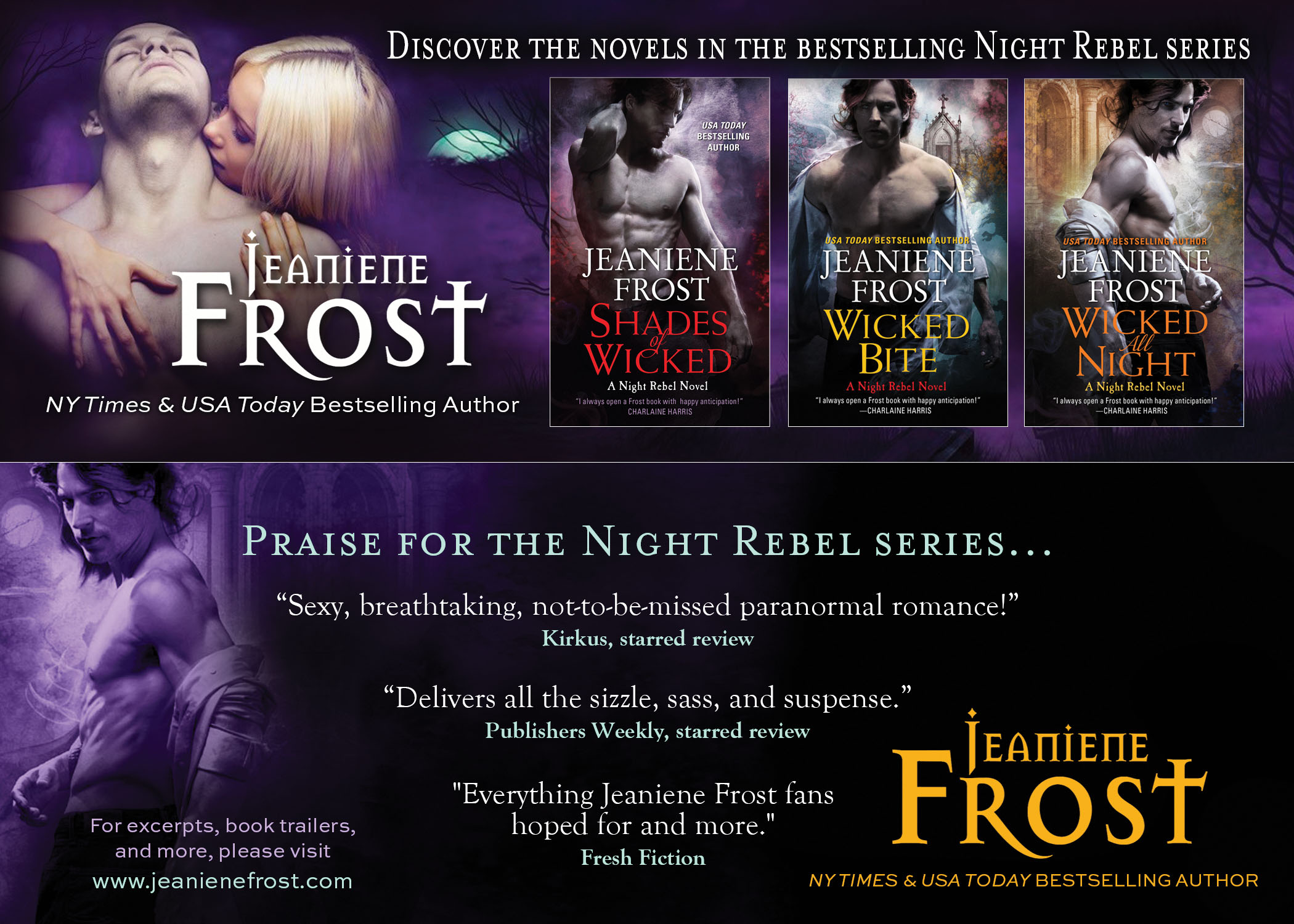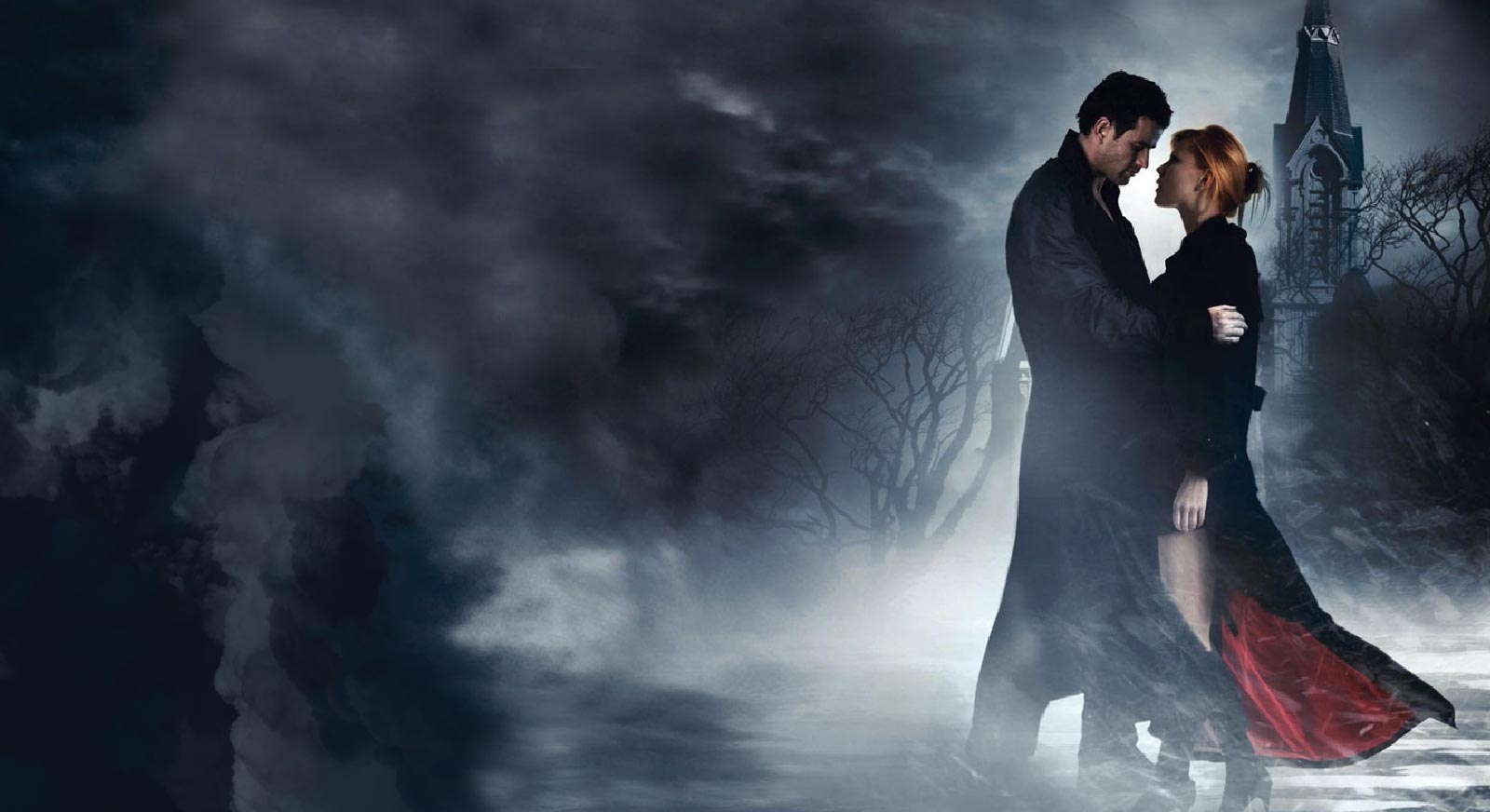 Free Cat and Bones Serial
Ever wondered what Bones was thinking and feeling when he and Cat first met? Or how their story might differ if he were the one telling it? Read the free, partial serial THE OTHER HALF OF THE GRAVE to find out!
Never miss free fiction or a new release!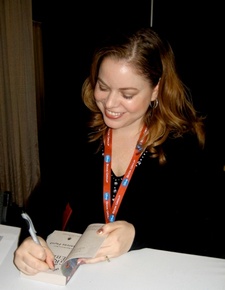 Welcome to my site!
Come for the action-packed vampire novels, stay for the cute doggy pics.
You can find the complete list and author recommended reading order here: Reading Order. If you're looking for free fiction and the latest news, check out my Blog.

From The Blog
Good news! My new Night Huntress novella, A GRAVE GIRLS' GETAWAY, releases in audio on October 12th. As a reminder, this is the same story that came out in the HEX ON THE BEACH anthology this July, but that anthology didn't have an audio version, hence the separate audio release date. Once again, the fabulous…
TONIGHT (9/8) join authors Kit Rocha, Jessie Mihalik and Yours Truly for a live video chat at 8pm Eastern/7pm Central, hosted by Tubby & Coo's Mid-City Book Shop. We're celebrating the release of THE DEVIL YOU KNOW by Kit Rocha, plus chatting about paranormal worlds, strong heroines, sexy heroes, and much more. Watch it live…
A few days ago, a reader reached out to ask if I was still writing because there was nothing on my website about future releases. First, sorry about that! Normally, I do a better job at updating my website with future book information. I haven't this time because some details are still being ironed out,…