BOTH FEET IN THE GRAVE
If you thought you learned more about the dangerous and sexy alpha vampire, Bones, in the USA Today bestselling scorcher, THE OTHER HALF OF THE GRAVE, you haven't seen anything yet…
Bones is back to tell you his side of what happened when he spent four long years looking for Cat, the half vampire now known as the "Red Reaper." But now that he's found her, has time hardened Bones too much to risk love again? Or will his passion for Cat burn through every obstacle-alive, undead, or otherwise-between them?
This is Bones, in his own words…
OUT NOW. Get yours at #Ad Amazon,* B&N, Apple Books, Libro, Audible, Indiebound, or Kobo.
"Living everything through Bones's eyes was amazing!" Tynga's Reviews.
"I had no idea how much I needed Bones's point of view. But apparently I did." Carol's Random Life
*As an Amazon Associate I earn from qualifying purchases.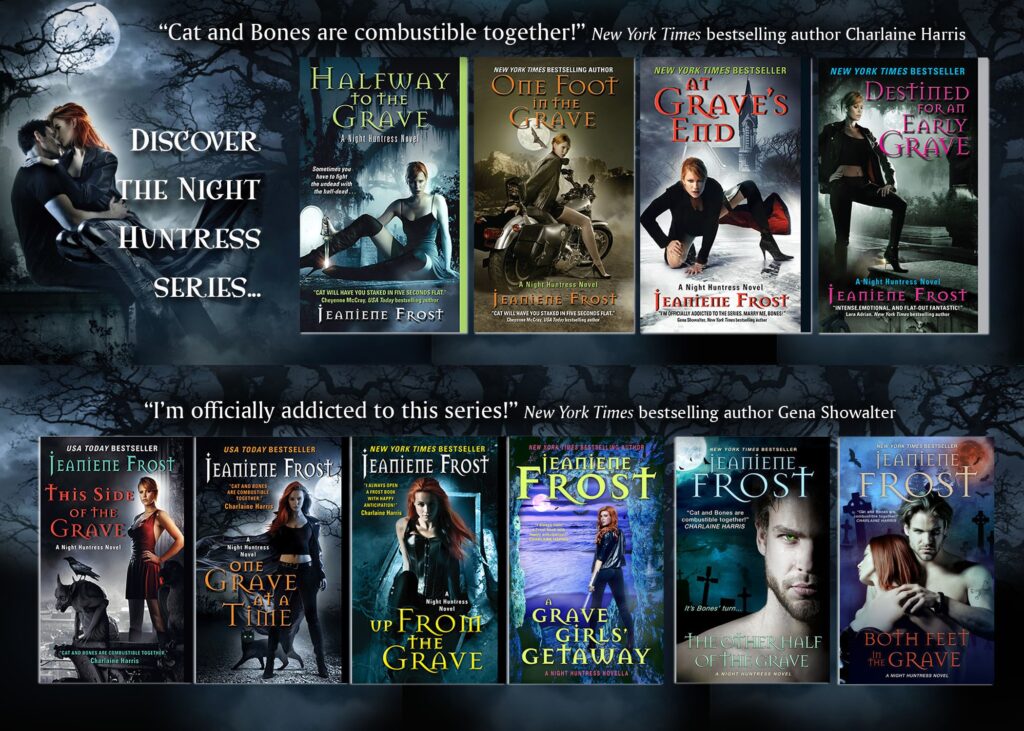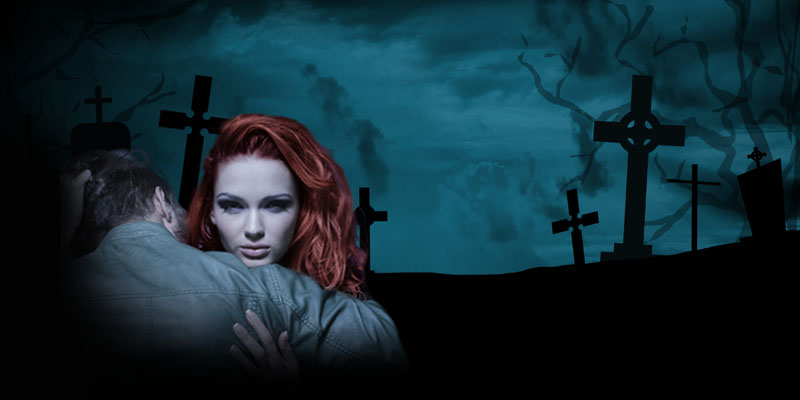 What's Next
BOTH FEET IN THE GRAVE, the second installment in "Bones' side of the story." Cat might have run, but Bones is keeping his promise to find her. If you thought you learned more about this enigmatic British vampire in THE OTHER HALF OF THE GRAVE, you haven't seen anything yet! April 18th, 2023.
Never miss free fiction or a new release!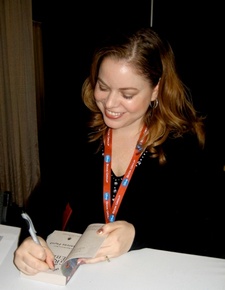 From The Blog
Ugh, I've been so bad about posting this month! Ever had one of those things where you know it'll only take 20 minutes, but every time you begin to start it, something else comes up? That's been me with blogging this month. Now, it's the day before Guiltless Calories Galore Day, also known as Thanksgiving,…
Have I mentioned how much I love this season? Okay, yes, probably, but I'm not done. As some of you already know, I love my horror stories. That doesn't stop at books. It also includes movies and tv shows. This year, I have some new ones to recommend, so let's get to it! First, TV:…
Hi again! I had such a wonderful time last Saturday at the WRITE WOMEN'S BOOK FEST. First, I finally got to meet the lovely and talented Maria Vale in person (her Legend of All Wolves series is fabulous!). Here's Maria and I while we were setting up our tables before the event: The event itself…