BOTH FEET IN THE GRAVE
If you thought you learned more about the dangerous and sexy alpha vampire, Bones, in the USA Today bestselling scorcher, THE OTHER HALF OF THE GRAVE, you haven't seen anything yet…
Two hundred years of bounty hunting made Bones the best at what he does, yet it's still taken him four long years to find Cat, the half vampire now known as the "Red Reaper." There's a price on Cat's head, and not even her job as a secret government agent can save her. Only Bones can. But has time hardened Bones too much to love again? Or will his passion for Cat burn through every obstacle–alive, undead, or otherwise–between them?
This is Bones, in his own words…
Releasing April 18th, 2023. Preorder yours: #Ad Amazon,* B&N, Apple Books, and Kobo. (print and audio pre-order links coming soon!)
*As an Amazon Associate I earn from qualifying purchases.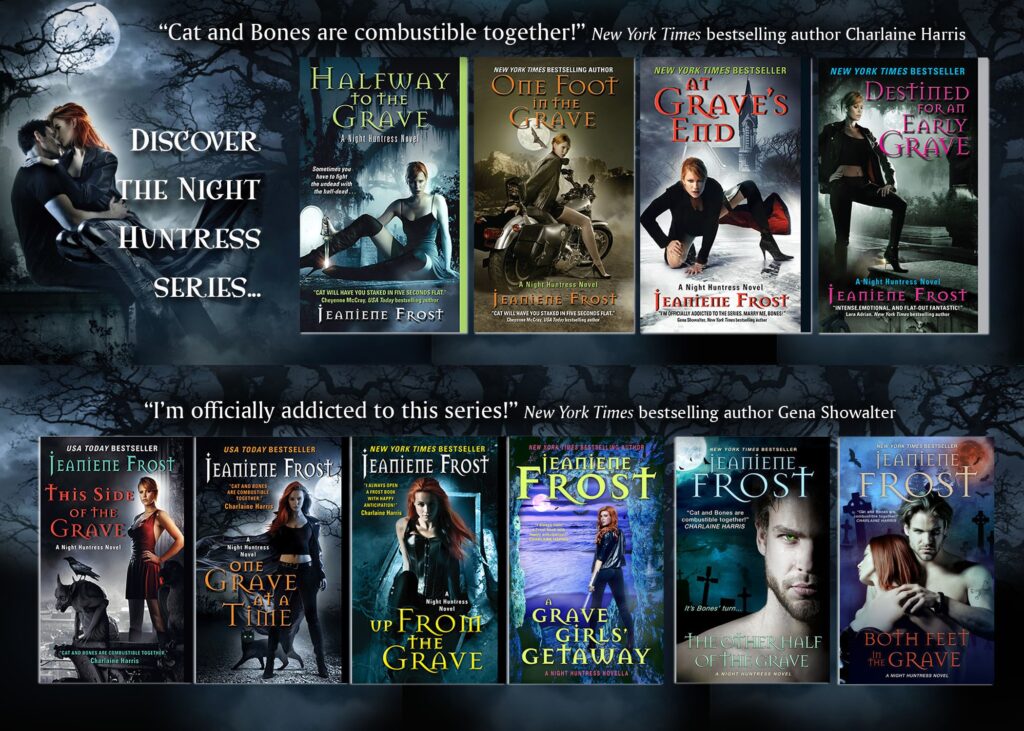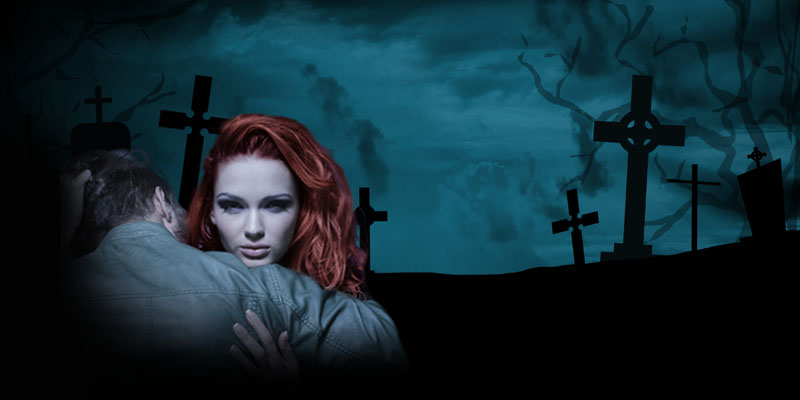 What's Next
BOTH FEET IN THE GRAVE, the second installment in "Bones' side of the story." Cat might have run, but Bones is keeping his promise to find her. If you thought you learned more about this enigmatic British vampire in THE OTHER HALF OF THE GRAVE, you haven't seen anything yet! April 18th, 2023.
Never miss free fiction or a new release!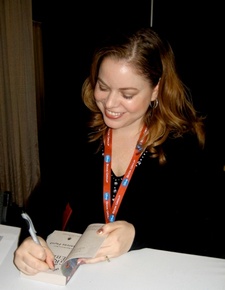 Welcome to my site!
Come for the action-packed vampire novels, stay for the cute doggy pics.
You can find the complete reading order of my books here: Reading Order. If you're looking for the latest news, check out my Blog, and Like/Follow me on Instagram, Facebook, Twitter, or Goodreads.

From The Blog
Hi, all! As promised, here are the first two chapters from BOTH FEET IN THE GRAVE, the second "Bones point of view" novel. In the first one, THE OTHER HALF OF THE GRAVE, you got a taste at what happened when Cat wasn't there, as well as what Bones actually thought and felt during their…
Continue Reading First TWO chapters from BOTH FEET IN THE GRAVE!
Hi, all! Sorry for the silence. I caught my first case of Covid back in November, and while it was mild, it still wasn't a good time. So, now I'm trying to play catch-up with work on top of the normal holiday business. But, complaints aside, I have good news! THE OTHER HALF OF THE…