THE OTHER HALF OF THE GRAVE
There are two sides to every story–and the sizzling British alpha vampire, Bones, has a lot to say… 
Ever wondered what Bones was thinking and feeling when he and half vampire Cat Crawfield first met? Or how their story might differ if he were the one telling it? Now, relive the beginning of Cat and Bones' bestselling love story through Bones' point of view, which reveals a darker, sexier take on their early days, as well as a deeper dive into Bones' past, the vampire world, and other things that Cat didn't see when their story was told only through her eyes in Halfway to the Grave.

Cat had her say. It's Bones' turn.
"Think Buffy the Vampire Slayer for Anne Rice fans. This darker, even sexier reboot is a perfect starting point." –Apple Books. Voted one the "Best Books of April" on Apple.
Get yours in ebook, print, or audio at #Ad Amazon, B&N, Apple Books, Kobo, Bookstop, Indiebound, or your favorite retailer.
And, look for more of "Bones's side of the story" in BOTH FEET IN THE GRAVE, coming April 18th, 2023. Learn more here.
*As an Amazon Associate I earn from qualifying purchases.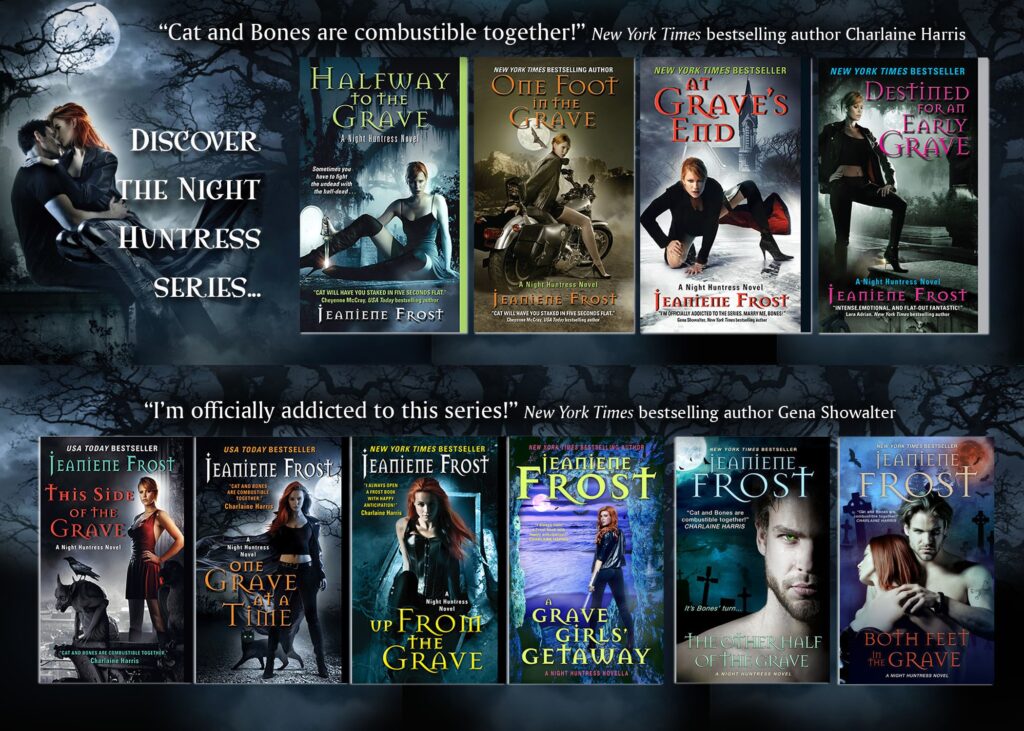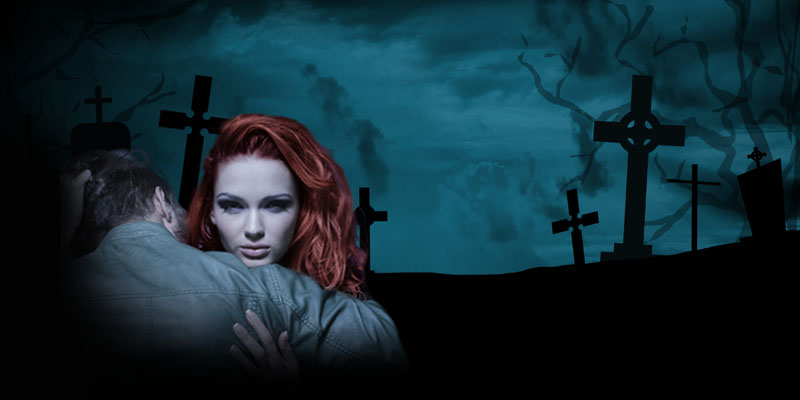 What's Next
BOTH FEET IN THE GRAVE, the second installment in "Bones' side of the story." Cat might have run, but Bones is keeping his promise to find her. If you thought you learned more about this enigmatic British vampire in THE OTHER HALF OF THE GRAVE, you haven't seen anything yet! April 18th, 2023.
Never miss free fiction or a new release!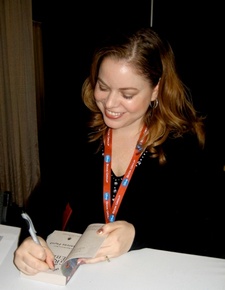 Welcome to my site!
Come for the action-packed vampire novels, stay for the cute doggy pics.
You can find the complete reading order of my books here: Reading Order. If you're looking for the latest news, check out my Blog, and Like/Follow me on Instagram, Facebook, Twitter, or Goodreads.

From The Blog
Hey all, a reminder that I'm chatting with bestselling author Alyssa Day (EAGLE EYE, EYE FOR AN EYE) TONIGHT, November 16th at 7pm Eastern time about all things paranormal in general, plus taking YOUR questions! Come hang out with us! To join the fun, go here (full link: https://us06web.zoom.us/webinar/register/WN_-hvRYHQcQ0mT3jqijcqUnQ#/registration) Hope to see you there!
Before we get to the 15 winners of my 15 Year Anniversary contest, a couple reminders about upcoming online appearances. On November 7th at 8pm Eastern/5pm Central time, join me and bestselling author Katee Robert (NEON GODS, COURT OF THE VAMPIRE QUEEN) for a live online chat talking about my favorite subject–vampires! Register to reserve your spot HERE You can…
BOTH FEET IN THE GRAVE, the second "Bones point of view" novel, finally has a cover! If you thought you learned more about the dangerous and sexy alpha vampire, Bones, in the USA Today bestselling scorcher, THE OTHER HALF OF THE GRAVE, you haven't seen anything yet… Cat disappeared from Bones' life to protect him, but this Master vampire will keep his…
Continue Reading BOTH FEET IN THE GRAVE cover plus 15 year anniversary contest!