Upcoming 2020 Appearances
See Jeaniene, chat about your favorite characters, and get your books/ebook covers/whatever signed at these events!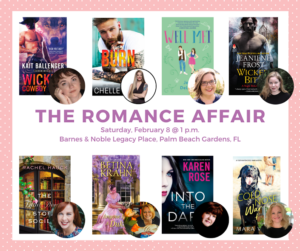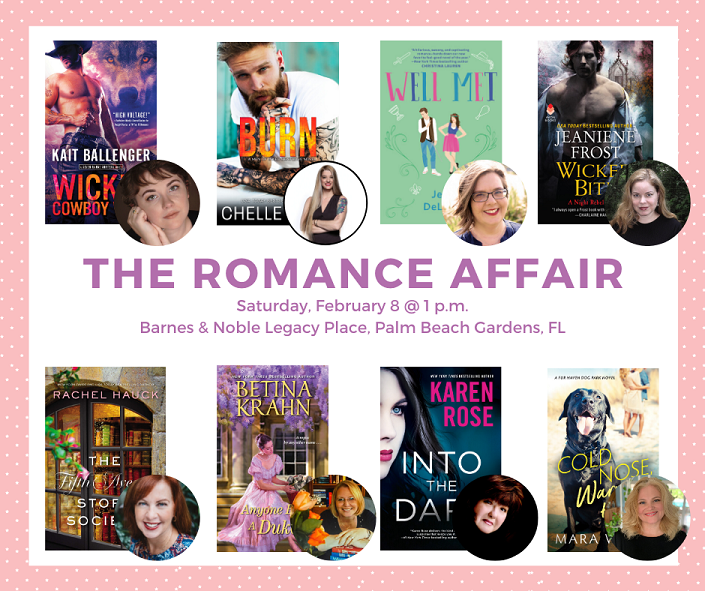 The Romance Affair at Barnes & Noble
Saturday, February 8th, 1pm
Palm Beach Gardens, Florida
Come see Jeaniene and several authors for THE ROMANCE AFFAIR at Barnes & Noble in Palm Beach Gardens, FL on Saturday, February 8th at 1pm. There will be a Q&A followed by a group signing. Address: 11380 Legacy Ave, Palm Beach Gardens, FL 33410 Phone: 561-625-3932
February 20-23rd, 2020
Daytona Beach, Florida
Spend time with Jeaniene & 50+ authors in Daytona Beach, FL for a beachside reader weekend celebrating stories and storytellers with panels, meet & greets, a "roaring 20's" themed party and more. Tickets HERE. Note: Saturday's book signing is FREE to the public.
April 17th – 19th, 2020
Chicago, IL