Just typing that subject line makes me snicker, thinking how ticked Vlad would be if he could see it. His feelings aside, I have good news for you, readers! INTO THE FIRE, the fourth and final Night Prince novel featuring Vlad and Leila, is only sale for only $1.99 in ebook. This is a flash sale, so it ends on April 8th. Sale guaranteed for US residents only.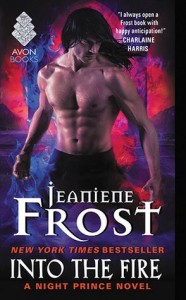 For nearly six hundred years, Vlad Tepesh cared for nothing, so he had nothing to lose. His brutal reputation ensured that all but the most foolhardy stayed away. Now falling in love with Leila has put him at the mercy of his passions. And one adversary has found a devastating way to use Vlad's new bride against him.
Learn more here.
Get yours for only $1.99 in ebook until April 8th: Amazon | B & N | Apple Books| Kobo
Haven't met the Night Prince (a.k.a Vlad, a.k.a. don't-you-dare-call-him Dracula) yet? More good news, then! Book one, ONCE BURNED, is only $2.99 in ebook.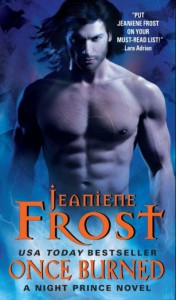 Vlad Tepesh inspired the greatest vampire legend of all—but whatever you do, don't call him Dracula. Vlad's ability to control fire makes him one of the most feared vampires in existence, but his enemies have found a new weapon against him – a beautiful mortal with powers to match his own.
After a tragic accident destroyed her dreams, Leila never imagined that the worst was still to come: terrifying powers that let her channel electricity and learn a person's darkest secrets through a single touch. Leila is doomed to a life of solitude…until creatures of the night kidnap her, forcing her to reach out with a telepathic distress call to the world's most infamous vampire…
Learn more here.
Get yours for only $2.99 in ebook: Amazon | B & N | Apple Books| Kobo