Hi, everyone. Sorry I haven't blogged as much lately. I've been busy trying to write while also freaking out over the news. First off, I hope that all of you are safe, well, and (unless you have a job deemed "essential") staying inside. Staying inside saves lives, so as much as you are able, PLEASE. Stay inside.
To those with jobs that make this impossible, I've said it before, and I'll say it again to all you first responders, doctors, nurses, medical and hospital staff, medical housekeeping, pharmacists, grocery store clerks, grocery delivery drivers, medical supply companies, businesses that weren't medical supply companies, but have stepped up to start making medical supplies, warehouse workers, delivery drivers, cooks, and so many more, THANK YOU. You are the heroes of this moment.  
Speaking of cooks, my actual, professional bio has a line in it that says "hates to cook" because, under normal circumstances, that's true. For one, I'm not that good at cooking. For another, my husband is a VERY good cook. When we first met, he worked as a line chef for a couple restaurants, so unless it's something very easy like Hamburger Helper, Tacos, Man-which, or the like, he cooks. Not me. The joke in our house is that I only cook for people I don't like because the results usually aren't that good. However…being quarantined to #FlattenTheCurve has changed all that.
Who knew that during a terrible international crisis, I'd turn to stress-cooking? Not me, that's for sure, but here we are. In fact, in the past ten days alone, I have made:
2 batches of homemade lasagna
1 gallon of homemade crock-pot pork chili
2 chicken divan casseroles
1 batch box-mix brownies
1 batch box-mix red velvet cupcakes
1 batch box-mix blueberry muffins
1 batch homemade vanilla icing
Pecan praline pancakes
It's official: I have turned into my mother. All of her "you should learn how to cook!" nagging over decades didn't work, but my staying at home for quarantine apparently has. She's laughing at me from above, I just know it.
Now, don't be alarmed. I haven't eaten all of the above yet. Most of the chili was divided and frozen for later, as was one of the chicken divan casseroles. Plus, the red velvet cupcakes didn't turn out well, so most of those ended up in the trash. But the rest…yeah. The below gif pretty much describes what happened: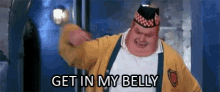 Finally, to honor the saying "pics or it didn't happen!" here's one of the lasagnas I made: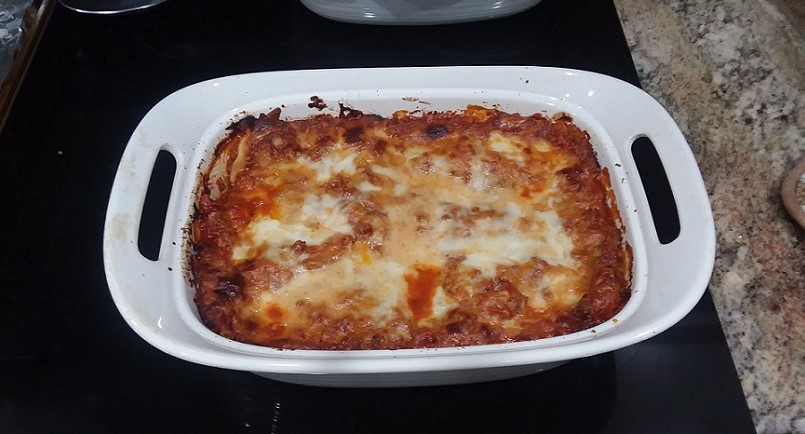 That's it from me for now. Once again, I hope that all of you are staying safe, staying well, and (for those who can) staying inside. Cyber-hugs to all.