Book one in the Night Prince series.
June 26th, 2012
She's a mortal with dark powers…
After a tragic accident scarred her body and destroyed her dreams, Leila never imagined that the worst was still to come: terrifying powers that let her channel electricity and learn a person's darkest secrets through a single touch. Leila is doomed to a life of solitude…until creatures of the night kidnap her, forcing her to reach out with a telepathic distress call to the world's most infamous vampire…
He's the Prince of Night…
Vlad Tepesh inspired the greatest vampire legend of all—but whatever you do, don't call him Dracula. Vlad's ability to control fire makes him one of the most feared vampires in existence, but his enemies have found a new weapon against him – a beautiful mortal with powers to match his own. When Vlad and Leila meet, however, passion ignites between them, threatening to consume them both. It will take everything that they are to stop an enemy intent on bringing them down in flames.
Order at: (#Ad) Amazon, Barnes & Noble, BooksAMillion, Powells, IndieBound, iBooks, or your favorite retailer.
For downloadable wallpaper of the cover and stepback, go here.
"A scorching hot and electrifying read." Tynga's Reviews
.
"Passion and peril." – Publishers Weekly
"Let the rejoicing commence, as Frost spins off dangerously sexy vamp Vlad Tepesh into his own edgy and sizzling series." – Romantic Times, Top Pick
"I loved this book!…A must read for Jeaniene Frost's fans." – Fresh Fiction
"It left me wanting to read the story all over again." – My Overstuffed Bookshelves.
"ONCE BURNED is one of the most riveting books that I have read this year." – Romance Junkies
"Another absolutely stellar story from Jeaniene Frost. I could not put this book down and read it in one setting." – The Book Gypsy.
"Jeaniene Frost has an amazing ability to create vivid, sinfully delightful characters that always leave you wanting more." – Mistress of the Dark Path. Full review here.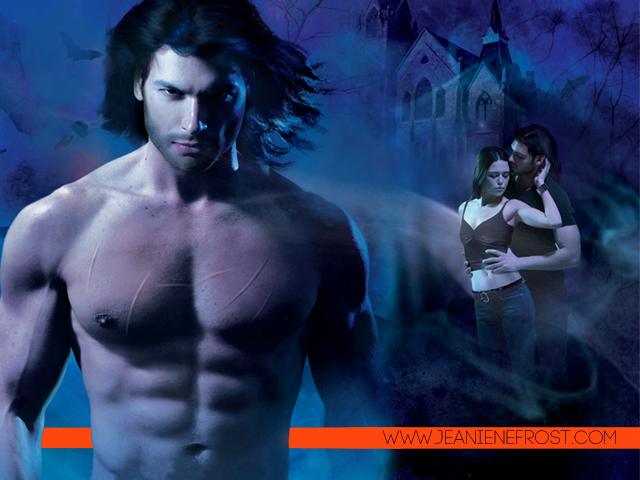 Reviews
"I always open a Frost book with happy anticipation, and I've never been disappointed…Very suspenseful, very fast-paced."
–

#1 NYT bestselling author Charlaine Harris.
"There are many Draculas but there is only one Vlad, and you owe it to yourself to meet him."
–

New York Times bestselling author Ilona Andrews.
"If you want a can't-put-it-down-even-to-eat paranormal romance, pick up Once Burned."
– Vampire Book Club. Full review here.
"Scintillating romance, provocative characters, and a supernatural world that just gets better as it gets bigger."
-All Things Urban Fantasy. Full review here.
" A brilliant start to a promising new series; I'm already craving the next installment!"
– Rabid Reads. Full review here.