The Night Huntress World novels are "spin-off" books where side characters in the Night Huntress series are now the hero/heroine of their own novels. These books will be set in current times with their story lines running parallel to the Night Huntress series. More spin-off stories featuring side characters are planned. Vlad will be the next character highlighted in spin-off books. See Night Prince Books for more details. To see the complete reading order for all series and spinoffs, go here.
.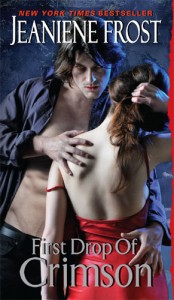 First Drop of Crimson
Book One
(Spade and Denise)
To learn more, go here.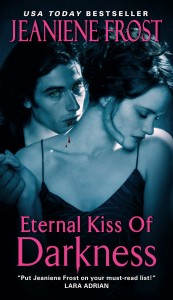 Eternal Kiss of Darkness
 Book Two
 (Mencheres and Kira)
 To learn more, go here.