When your dog loves the bone you gave him SO MUCH, he buries it under your pillows and then sits on them….AFTER rubbing all over your pillows so they were sufficiently scent-marked.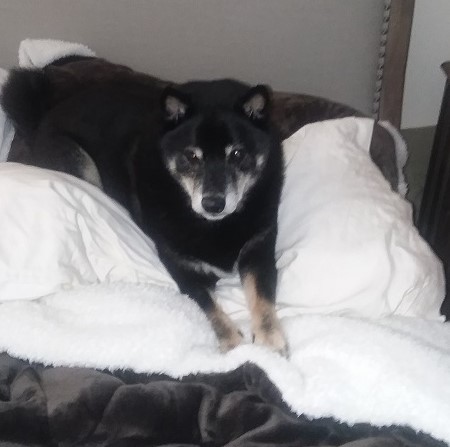 *groans* I love you, too, Loki, but I didn't want my pillows to smell like a chewed rawhide strip. Or dog butt. I see doing laundry in my very near future, that's for sure :).
If you have a #SorryNotSorry pic of YOUR pet being bad and loving it, feel free to share in the comments! I don't know about you, but I can never get enough of cute pet pics.