Last night, Harper posted the cover for THIS SIDE OF THE GRAVE on their pdf catalog, which meant that this morning, it had already been picked up by a few blog sites. My reaction? Yay, I get to show the cover earlier than I thought! 😀
Without further ado, the cover: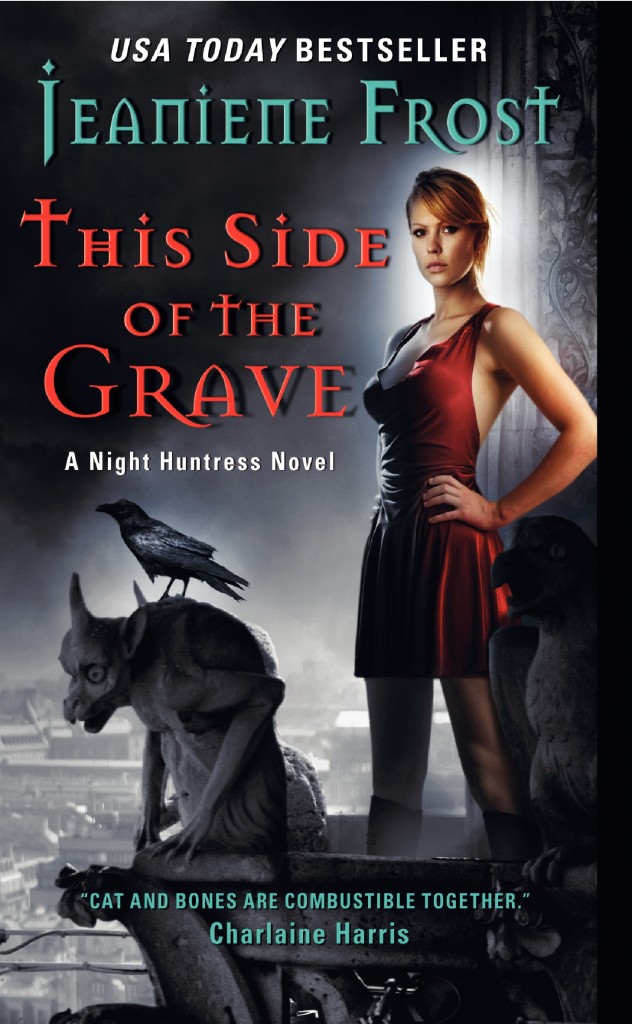 And now, the stepback!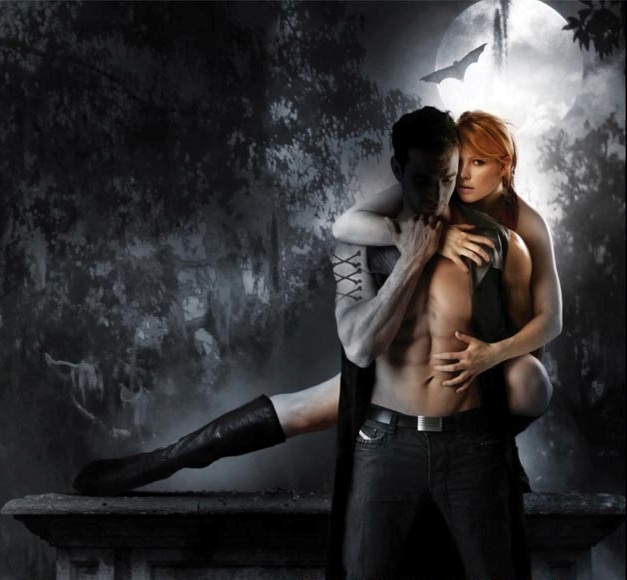 I've wanted gargoyles in the background for AGES, and of course, I always love cemetery settings.  As I mentioned in another post, yes, I know that Bones's tattoo doesn't match the description in the book, but if it had, you wouldn't see it. Also, Cat's not wearing her ring, but as my editor pointed out, when Cat's out hunting, she'd leave it at home because she wouldn't want something happening to it. So that's why those things differ from the book description, but I am very happy with the cover and stepback. Big shout out to my cover artist, Tom Egner!