As many of you know, I am friends with author Ilona Andrews, best known for her Kate Daniels series. Recently, the blog site Vampire Book Club started an Alpha Showdown contest pitting book characters against each other. We're in the semifinals now, and Ilona and I have two characters left: Bones and Kate. Bones is facing elimination in his round, and Ilona isn't hopeful about her chances against Barrons.
This isn't a post to beg for votes, in case that's what you were thinking :). It's a post to show how author friends do silly things to amuse themselves. Below I give you a snippet of the conversation that Ilona and I wrote, showing (very tongue-in-cheek) what Bones and Kate might said had they faced each other in the final championship round.
Our opponents: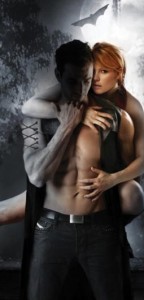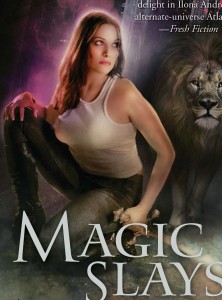 Let the self-deprecating smacktalk begin!
Bones: I will beat you because am tough but inwardly vulnerable since I spent the last two hundred years whoring and killing to fill the emptiness inside.
Kate: I am tough but inwardly vulnerable, too! And I will kick your ass because I was born with a secret power that made me a loner, and don't even get me started on my pent-up rage over my daddy issues.
Bones: Secret powers and daddy issues don't scare me. You just described my wife.
Kate: Dude, I make spikes out of my blood.  Also I have a magic sword that eats vampire flesh.
Bones: So do I, and it's in my pants. Haven't you heard about Chapter 32?
Kate: What's Chapter 32?
Bones: Ask Curran to show you.
Kate: What does any of this have to do with us fighting to the death?
Bones: It means I can launch a sneak attack from the front OR back!
Kate: Oh, you want cheesy word play? Fine, I will defeat you with my overused phrases.  Why me, dear God, slabbed with muscle, Your Furriness, aha.
Bones: Bollocks, bloody hell,  luv, pet–
Kate: — You forgot Kitten.
Bones: –thrust deep, thrust deep, thrust deep —
Kate: More Chapter 32 again?
Bones: No, I have to do this in every book. Seems I shag as though I'm drilling for crude oil.
*grin* And this is why Ilona and I write novels instead of comic books. Happy Sunday, everyone!
.