At last, I've been given permission to reveal the cover for Once Burned, Night Prince book one. Without further ado, here it is! And in case you didn't see the other posts, here's the description, too.
ETA: The cover model is Paul Marron. In the comment section before, I incorrectly gave a different name.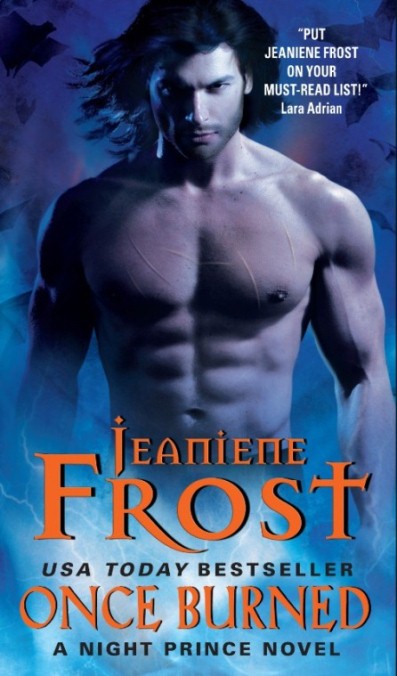 She's a mortal with dark powers…
After a tragic accident scarred her body and destroyed her dreams, Leila never imagined that the worst was still to come: terrifying powers that let her channel electricity and learn a person's
darkest secrets through a single touch. Leila is doomed to a life of solitude…until creatures of the night kidnap her, forcing her to reach out with a telepathic distress call to the world's most infamous vampire…
He's the Prince of Night…
Vlad Tepesh inspired the greatest vampire legend of all—but whatever you do, don't call him Dracula. Vlad's ability to control fire makes him one of the most feared vampires in existence, but his enemies have found a new weapon against him – a beautiful mortal with powers to match his own. When Vlad and Leila meet, however, passion ignites between them, threatening to consume them both. It will take everything that they are to stop an enemy intent on bringing them down in flames.
And here is the stepback (inside flap of the cover)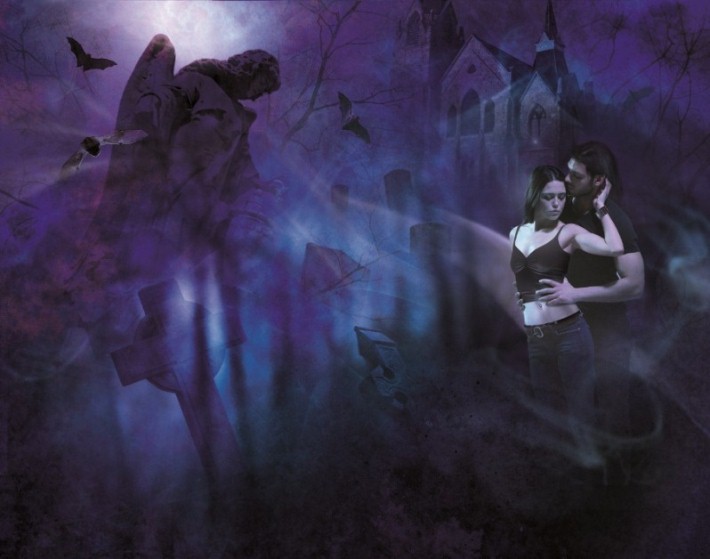 If you want downloadable wallpaper of the cover and stepback, go here.
And now, with further ado *wink* let me answer some questions I always get asked about covers. Starting with Vlad, does the model match how I picture him? Not exactly. In my head, Vlad looks like a mixture of my imagination and a younger Michael Fassbender.
Vlad also has scars on his hands. In Once Burned, you'll find out that his chest and arms have scars, too. Because of this, I begged for scars on the cover, and the art department was good enough to add some. In actuality, he would have more than this.
Now, moving onto Leila. Is the cover model how I picture her? Close. Leila does has long, straight black hair and a slender, athletic build. She also has a scar that runs from her temple down to her right hand. It isn't present on the stepback, though, and I couldn't find a picture online that gave a good example of what it looks like so you'll have to use your imagination. Since I included my own pics for Vlad, here are some for Leila. In my head, I see her as a blend of actresses Megan Fox and Katie McGrath:
As always, readers may picture characters differently than I do, so if you've had other images in your mind when you think of Vlad and Leila, go with those :). One of the best things about reading is how personal it is. As a reminder, Once Burned releases on June 26th. Look for me to post the book trailer and sample chapters at the end of May.