First, an apology. I posted the wrong date for my upcoming appearance at Malaprops in Asheville, NC. The correct date is January 29th at 7pm. To see a full list of the cities I'll be traveling to in January/February while celebrating Up From The Grave's release, please go here. As a reminder, Up From The Grave, the final Cat and Bones novel, releases on January 28th.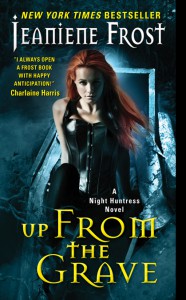 Second – and probably why most of you clicked on this post 🙂 – I'm hosting an Arc contest for an early look at Up From The Grave. Arcs are advanced reading copies, for those of you not familiar, and aside from a few more grammar/spelling errors, they're the same as the published version of the story. So, if you're interested in winning one of 3 (three) copies of Up From The Grave, follow the rules below:
1. Send an email to  jeanieneprizes AT gmail DOT com.  (obviously replace the "AT" with an "@" and the "DOT" with a "." in your email.)
2. Make sure to include your name and the email address you want to be contacted at if you win, if it's not the email you're sending your entry from.
3. You can only enter ONCE. Duplicate entries will be deleted.
4. You are 18 years of age old or older, and/or you have the consent of your parent/guardian (this book has adult content)
Contest opens today and ends on Monday, December 23rd at 11:59pm EST. Winners will be contacted by email and announced on my blog. International entries are welcome. Good luck!