Thanks for all your music recommendations on my previous post! I'm burning up my iTunes account making a new playlist as we speak. Now, to the subject line of this post. Yes, the next Vlad and Leila novel finally has a title! For anyone worried that it contains the word "thrice," never fear. We didn't want that any more than you did ;). Without further ado, I give you:
BOUND BY FLAMES, Night Prince book three                *throws fiery confetti*
As I mentioned in my last post, the newly-titled BOUND BY FLAMES will release on January 26th, 2015. I've already seen the cover and it again features model Paul Marron in all his hard-bodied glory. As usual, until everything is finalized on the cover, I'm not allowed to reveal it. I'm also not supposed to reveal the stepback (inside artwork on the first page after the cover) until everything is done with that, too. However….*wicked grin*….while I can't show you ANY part of the cover whatsoever, no one at my publisher specifically forbade me from showing ANY piece of the stepback, so I'm going to take that as tacit consent ;).
That being said, here is absolutely NOT the entire stepback art (don't be mad, Avon, I couldn't resist!)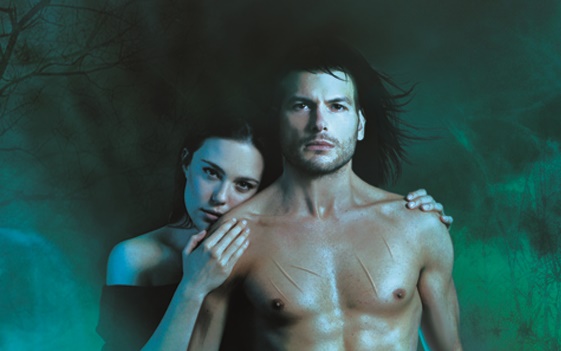 Remember, if you're reposting this pic on your blog (and feel free to; I loved it so much I didn't even wait for permission) this isn't part of the cover. It's only a piece of the stepback. As for the actual cover, true to previous Night Prince ones, you'll see just Vlad on it and he'll be showing a lot of skin. As soon I get the official go-ahead from my publisher, I'll release that. Sorry for the wait, but I'm probably in enough trouble as it is, heh.
That's all from me. Happy Wednesday, everyone!