That's right, as the subject line says, from now until release on January 28th, I will be posting a quote a day from WICKED BITE, the second Night Rebel novel featuring Ian and Veritas. Here is the first quote: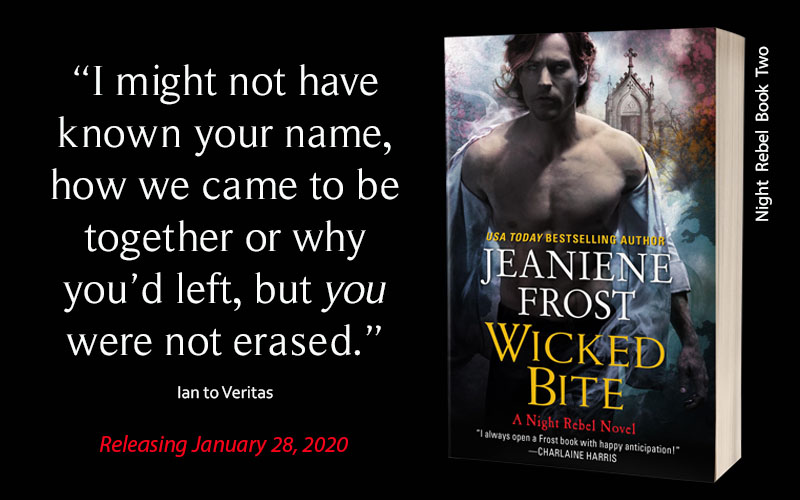 Preorder: (#Ad)Amazon, Apple Books, B&N, BooksAMillion, Kobo, IndieBound  And, for a limited time, you can order a SIGNED copy of WICKED BITE from Malaprops BookStore. 
Lastly, in case you missed it on my last blog post, this week there will be a final contest giving away an advance copy of WICKED BITE and a $50 Amazon gift card. So, be sure to check back very, very soon to get details on your chance to win.