Note: Not a professional post. Skip if you only want book updates.
With so much bad news going on in the world today, I thought I'd share something that made me happy: we have a new addition to our family! Meet Leia, our new puppy. Yes, I named her after Princess Leia/General Organa from the Star Wars movies (didn't know I was that much of a Star Wars geek? Well, now you do!)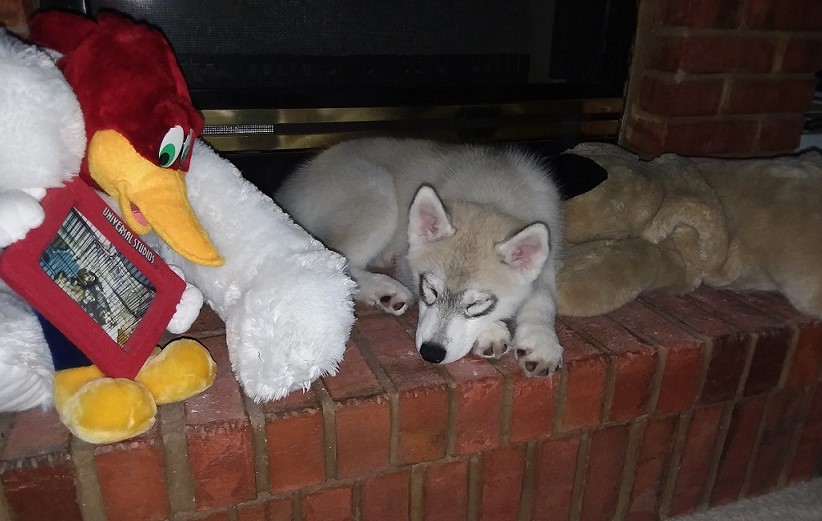 I love the markings around her eyes. It looks like she's wearing glasses!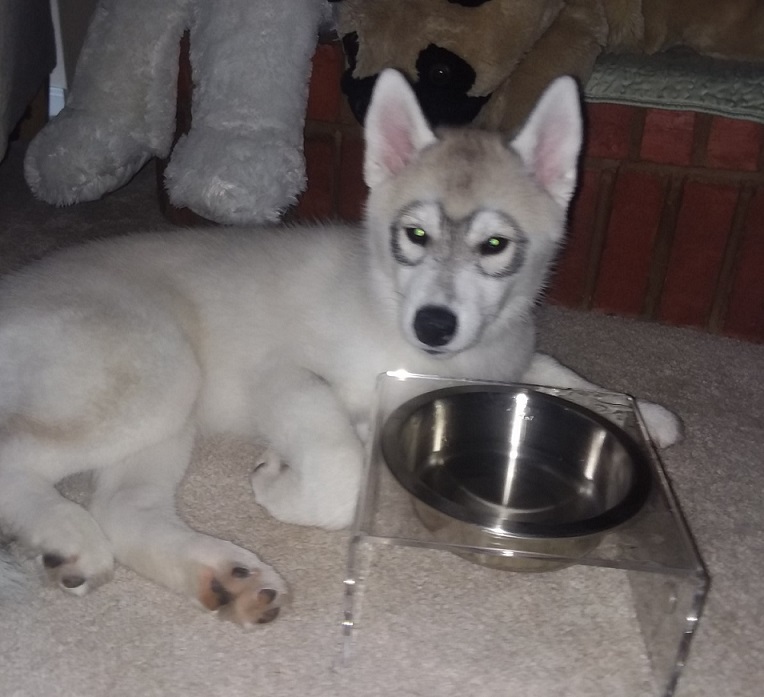 She's only 13 weeks old, and from the size of her paws, she's going to get a lot bigger. She's also scary smart: on day two, she figured out how to scale the wall of her pen to escape. We now have to lay folding tables over the top as a "lid" to keep her in it since Loki (my other dog) is NOT ready to share the family bed yet. Here's my husband in the pen with Leia, showing her that it's not so bad: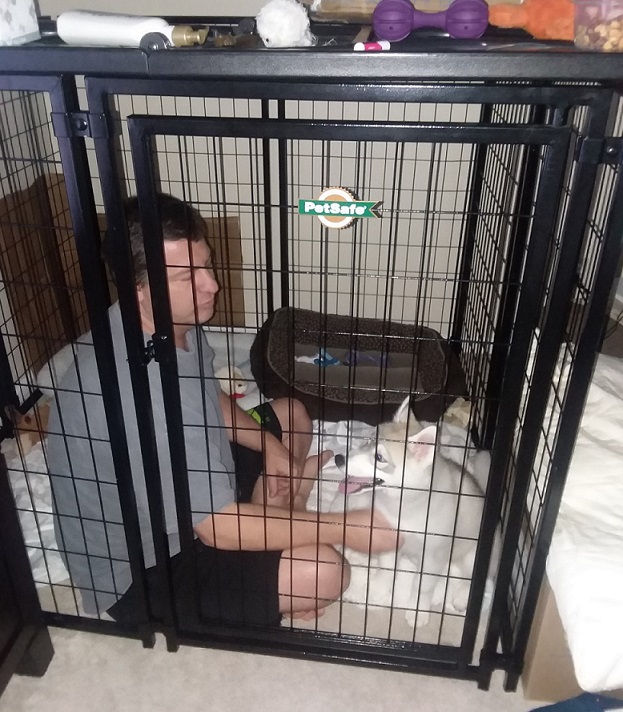 Now you know what I've been doing lately, which is teaching Leia many important things like Carpet Is Not For Peeing, and Mommy's Nose is NOT A Chew Toy. I'm low on sleep, but Leia has brought a lot of joy to us these past ten days. I hope you've had something bring you joy recently, too :).