Yay, WICKED ALL NIGHT is finally here! Time to get your vampire on 🙂
A gift from the gods… 
Veritas and Ian have finally defeated their worst enemy, but the power it took has unexpected consequences. Soon, Veritas is forced to rely on the last person she trusts—a golden deity named Phanes, who seeks far more than a temporary alliance with the beautiful vampire.
Can unleash hell…
But a supernatural escape soon pits Veritas and Ian against beings seeking to rule over mortals once again. Plus, a wedge between Veritas and Ian threatens to destroy their love. Can they stand together against the unearthly powers about to be unleashed? Or does their love—and humanity—not stand a chance?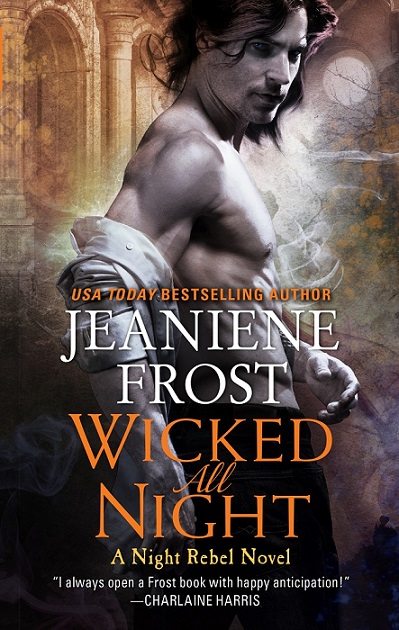 "WICKED ALL NIGHT is epic, electrifying, and beautifully captures eternal romance. " Fresh Fiction
"Exciting, intense, pulse-pounding, nonstop action…I loved every moment of it" The Reading Cafe
Get yours at (Ad) Amazon: https://amzn.to/2YGqFHC , B&N: https://tinyurl.com/yacpedyl , Apple: https://tinyurl.com/y77fobq6 , IndieBound: https://tinyurl.com/ycyntraq or get a SIGNED (limited time!) copy from Malaprops: https://tinyurl.com/jc9b5e57
And, if you missed it before, here is the book trailer:
As a reminder, tonight at 8pm Eastern Time is the online release party, hosted by fellow author and BFF Ilona Andrews. There will be a Q&A, then I will also be taking YOUR questions, plus giving away five signed copies of WICKED ALL NIGHT, and giving away two $25 Amazon egift cards PLUS a $50.00 Amazon egift card. I think that some slots opened up, so either try now, or try again at 8pm to join the fun HERE (full link: https://us02web.zoom.us/webinar/register/WN_PwkeX_xOQtOT-AgtVLsfhw).