In only three weeks, WICKED ALL NIGHT will be finally be here! To celebrate, I am having an online release party on February 23rd, at 8pm Eastern Time. Big thanks to fellow author and BFF Ilona Andrews, who is hosting the online event via Zoom, and will also be interviewing me. In addition to the Q&A with Ilona, I will also be taking YOUR questions, plus giving away five signed copies of WICKED ALL NIGHT, and giving away two $25 Amazon egift cards PLUS a $50.00 Amazon egift card. So, if you want to reserve your spot–and spacing will be limited!–click on the image below or go HERE. (full link: https://us02web.zoom.us/webinar/register/WN_PwkeX_xOQtOT-AgtVLsfhw)

Many of you have been asking for another snippet from WICKED ALL NIGHT. It's hard picking a scene that doesn't have a massive spoiler because a lot happens in this book, but I'll get something for your soon. I'll also have book trailer for you soon, plus a few other goodies, so be sure to check back often between now and February 23rd.
In other news, I was so flattered to see WICKED ALL NIGHT selected as one of Goodreads "Hottest Romances" for 2021. Check out the fabulous company that Ian and Veritas are in: Goodreads Hottest Romances of 2021. Apple Books also picked WICKED ALL NIGHT and HEX ON THE BEACH as one of their "Most Anticipated Reads of 2021, so big thanks for that, too!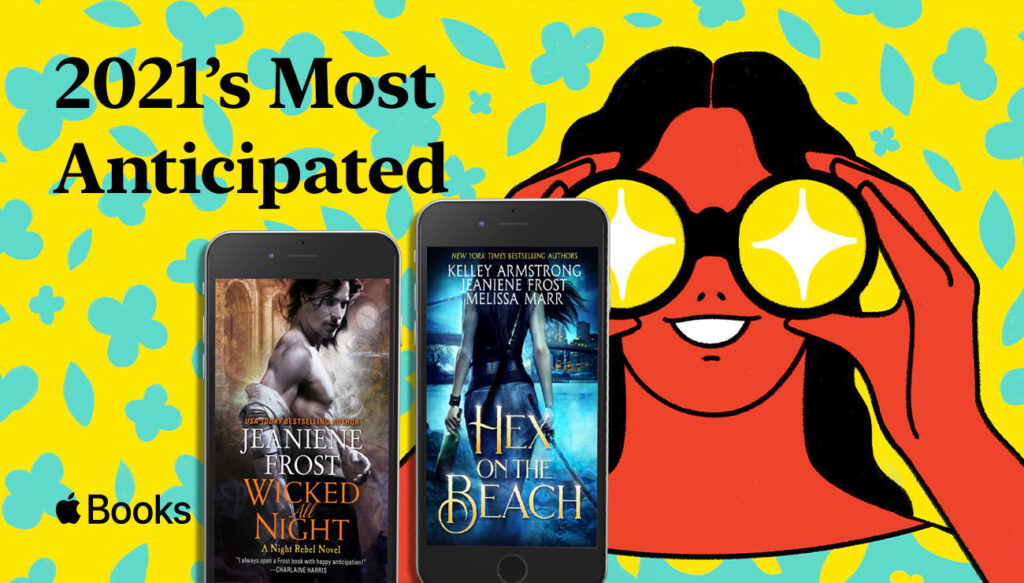 That's it from me for now, but again, there's more coming soon :).