Good news, audio book lovers! My new Night Huntress novella, A GRAVE GIRLS' GETAWAY, is now available in audio format. Once again, the fabulous Tavia Gilbert is narrating. Get yours at #Ad Audible.com or your favorite audio retailer. As a reminder, this is the same story that came out in the HEX ON THE BEACH anthology this July, but that anthology didn't have an audio version, hence the separate audio release date.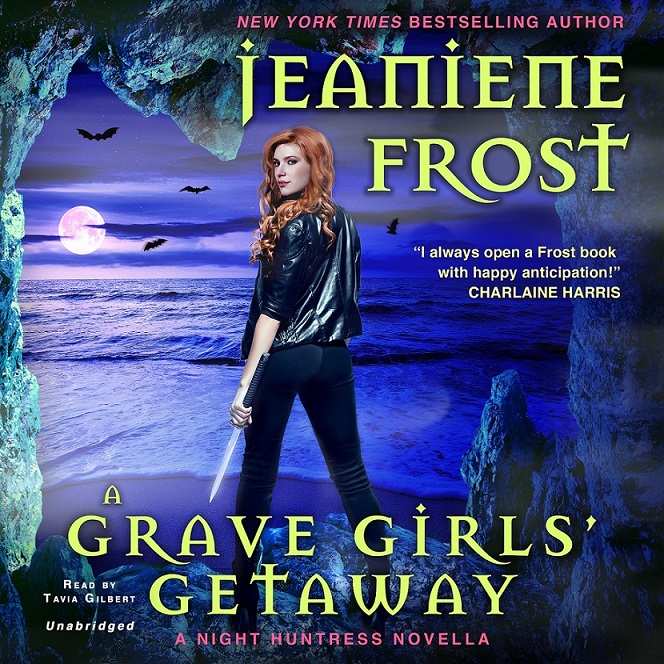 Vampire Cat Crawfield is experiencing a new role as a mother. Turns out, trying to manage a perfect domestic life for her daughter is more…challenging than Cat ever imagined. Since things have finally quieted down in the undead world, her husband, Bones, suggests that Cat recharge by spending a girls-only getaway with her best friend, Denise.
Cat and Denise intend to spend the week doing nothing more than dancing, drinking, and sightseeing. Unfortunately, they stumble across a deadly summer solstice ritual performed by powerful witches who have no intention of letting their uninvited guests live to reveal what they saw. Will this girls-only getaway turn out to be the last vacation – ever! – for Cat and Denise?
Read the first three chapters here.

You can also preorder the EBOOK single for A GRAVE GIRLS' GETAWAY, which releases on January 4th, at #Ad Amazon, Nook, Kobo, Apple Books, or your favorite ebook retailer.
Again, this is the same story that came out in the HEX ON THE BEACH anthology this July. I'm offering the ebook single for readers that only want my story instead of purchasing the entire anthology. However, HEX ON THE BEACH is still available in print and ebook now, and also features stories by Kelley Armstrong and Melissa Marr.