First up, I have a great sale to tell you about. HEX ON THE BEACH, the anthology that I was in with fellow bestselling authors Kelley Armstrong and Melissa Marr, is a Kindle Monthly deal! That means it's only $3.49 in ebook from now until March 31st, so you get three stories for less than the price of one.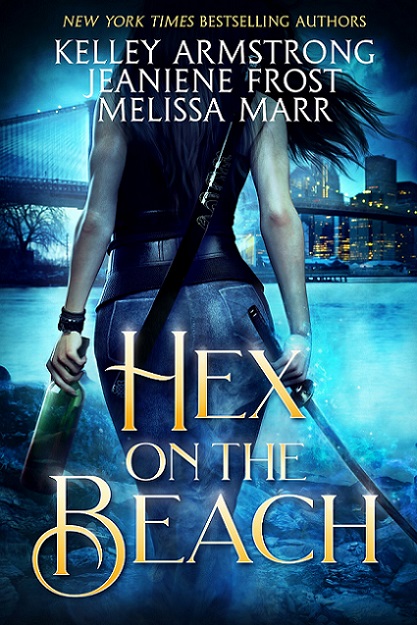 Girls Night Out has never been so much fun–but what are they going to do with all these bodies?
New York Times and USA Today Bestselling Authors Kelley Armstrong, Jeaniene Frost, and Melissa Marr deliver a sexy summer read with this novel-length anthology containing three all-new stories from their Cursed Luck, Night Huntress, and Faery Bargains worlds. Kennedy, Cat, and Gen are just trying to enjoy their respective getaways, but when immortals, vampires, and witches come out to play, things are bound to go awry.
Let the supernatural hijinks begin! Gets yours for only $3.49 at #Ad Amazon.
And in "squee" news, I'm so excited and flattered to say that THE OTHER HALF OF THE GRAVE was one of Apple Book's "Springs Most Anticipated" picks! Bones says thanks, too.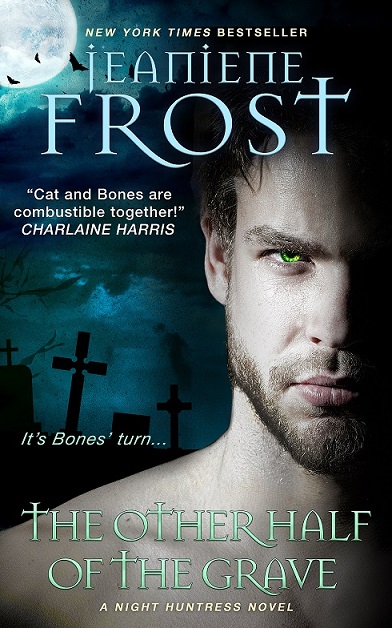 From the New York Times bestselling author of the Night Huntress series, a thrilling new look at the iconic origin story of Cat and Bones, as experienced by Bones…from the other half of the grave.

There are two sides to every story–and the sizzling British alpha vampire, Bones, has a lot to say…
Ever wondered what Bones was thinking and feeling when he and half vampire Cat Crawfield first met? Or how their story might differ if he were the one telling it? Now, relive the beginning of Cat and Bones' bestselling love story through Bones' point of view, which reveals a darker, sexier take on their early days, as well as a deeper dive into Bones' past, the vampire world, and other things that Cat didn't see when their story was told only through her eyes in Halfway to the Grave.

Cat had her say. It's Bones' turn.
Releasing April 26th, 2022. Get yours at Apple Books or your favorite retailer.