I always get asked "Where can I get signed books?" so here's a reminder that for a limited time, Blue Willow Bookstore has SIGNED copies of THE OTHER HALF OF THE GRAVE, the bestselling retelling of Cat and Bones' love story through Bones' point of view, which reveals a darker, sexier take on their early days, as well as a deeper dive into Bones' past, the vampire world, and other things that Cat didn't see when their story was told only through her eyes in Halfway to the Grave.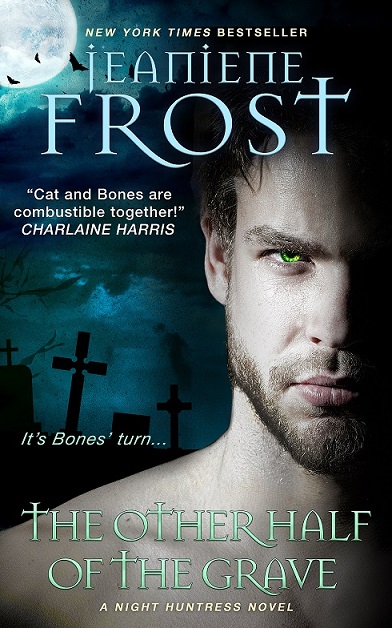 Note that "signed book" in this case means a book with a signed bookplate in it. Bookplate is a fancy sticker with the author's signature.
Order your signed copy through Blue Willow's order page here. IMPORTANT: You MUST request a signed bookplate in the comments section when you check out.
Personalization is not possible unfortunately, as the bookplates were sent ahead of time.
And, if you're just hearing about this book, here are some teaser quotes to give you an idea of what's in store–