Hi all! Yes, been a while since I've blogged. That's because writing on BOTH FEET IN THE GRAVE has been going well. It will probably release early spring 2023, so in the next couple months, I'll have a cover, preorder links, excerpts and more for you.
But, before that, let's get to what I can give you NOW. First up is WICKED ALL NIGHT's release on Chapters Interactive Stories. As many of you know, Chapters does a "choose your own adventure" game version of books. You can download the Chapters game App for your phone at one of these links:
Google Play (Android): https://play.google.com/store/apps/details?id=com.mars.avgchapters
Apple (iPhone, iPad) https://apps.apple.com/us/app/chapters-interactive-stories/id1277029359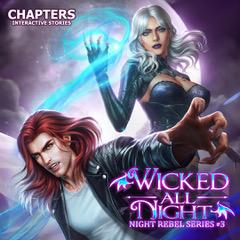 Next up is online appearances. The first is Tuesday, August 23rd at 1pm Eastern time on Sexy PNR Reads (full link: https://www.facebook.com/groups/darkdesiresreaders) I'll be answering your questions PLUS giving away books and other prizes, so come join me if you can!
Can't make that? The next online appearance is the following Monday, August 29th at 1pm Eastern time on Queen KF Breene's Book Court (full link: https://www.facebook.com/groups/690386334350607 ) Once again, I will be taking your questions, chatting, and giving away books and prizes (hey, mama told me you never show up anywhere empty-handed! Lol.)
That's great, but does this mean you're done with in-person appearances?
No! On February 23rd – 26th, I'll be at Coastal Magic Con in Daytona Beach, Florida, along with dozens of other authors and a bunch of book-loving folks. For the full author lineup, go here, and for more details on the convention, click the image below.

But Jeaniene, I want something now!
I hear you! From now until September 5th, you can get the audio edition of FIRST DROP OF CRIMSON for only $3.99 as a Chirp special! You can't even get a cup of coffee for less than four bucks, and we're talking an entire audio book with over 10 hours of entertainment here! Click the image below, or go here to get the deal (full link: https://www.chirpbooks.com/audiobooks/first-drop-of-crimson-by-jeaniene-frost?email=frostlight1%40yahoo.com&nmad=1&promotion_id=53123&source=authorfollows )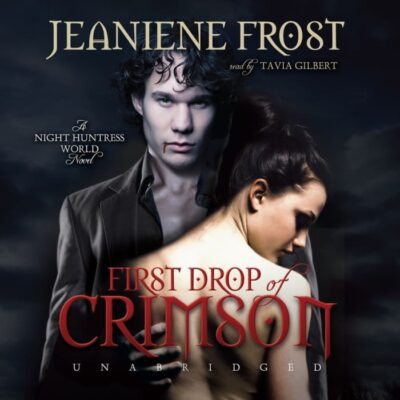 That's it for now, but I have more cool stuff coming, promise, so I'll see you all soon!