Before we get to the 15 winners of my 15 Year Anniversary contest, a couple reminders about upcoming online appearances. On November 7th at 8pm Eastern/5pm Central time, join me and bestselling author Katee Robert (NEON GODS, COURT OF THE VAMPIRE QUEEN) for a live online chat talking about my favorite subject–vampires! Register to reserve your spot HERE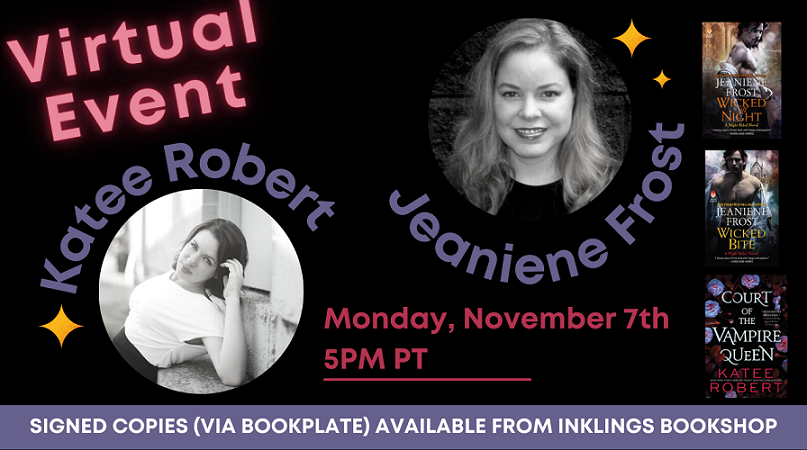 You can also get signed* copies of my Night Rebel series and Katee's new vampire book from Inklings Book store at the links below (*Signed copies in this case means a signed bookplate, which is like a sticker that you put inside the book.)
Order Court of the Vampire Queen (Full link: https://srcbks.com/3Cepd1Y)
Order Wicked All Night (full link: https://srcbks.com/3RLKANE)
Order Wicked Bite (Full link: https://srcbks.com/3rzCgGa)
And…
I'm chatting with bestselling author Alyssa Day (EAGLE EYE, EYE FOR AN EYE) on November 16th at 7pm Eastern time about all things paranormal in general, plus taking YOUR questions! As before, registration is free, but make sure to reserve your spot!
Register FREE to reserve your spot here (full link: https://us06web.zoom.us/webinar/register/WN_-hvRYHQcQ0mT3jqijcqUnQ#/registration)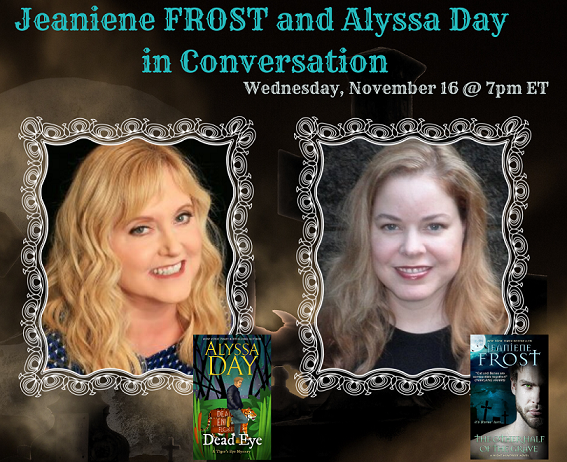 Now, to the contest winners! A whopping 1,300+ of you entered, which was just wow! Sorry that the results are thusly going to disappoint most of you, but fifteen of you are walking away with prizes. So…
The 9 WINNERS of any book of their choice (up to $20 in price) are…
Cheryl Zimmerman, Jennifer Anderson, Steffi Wiggert, Laurajean Jones, Taryn Anderson, Kathryn McQueeny, Teresa Faircloth, Ezi Etufugh, and Jacey Villamor.
The 5 winners of a $20 Amazon egift card are…
Nancy Curry, Lindsey Gibbs, Sheena Tinglin, Camille Ohira, and Ashly Gallivan
And the GRAND PRIZE winner of the $500 Amazon egift card is…
Nikki Hooks
Congrats to all the winners! Within the next business day, you will receive an email from me with instructions on how to claim your gifts. Until then, congrats again, and to everyone else, I'm sorry you didn't win, but thank you for helping my celebrate my publishing anniversary, and a very happy Halloween to you and yours!