Hint: be sure to scroll to the bottom of this post so you don't miss a big head's up!
I'm not doing "in person" events this year, but that doesn't mean we can't still hang out, and hey, I'm not alone! On November 7th at 8pm Eastern/5pm Central time, join me and bestselling author Katee Robert (NEON GODS, COURT OF THE VAMPIRE QUEEN) for a live online chat talking about my favorite subject–vampires! Register to reserve your spot HERE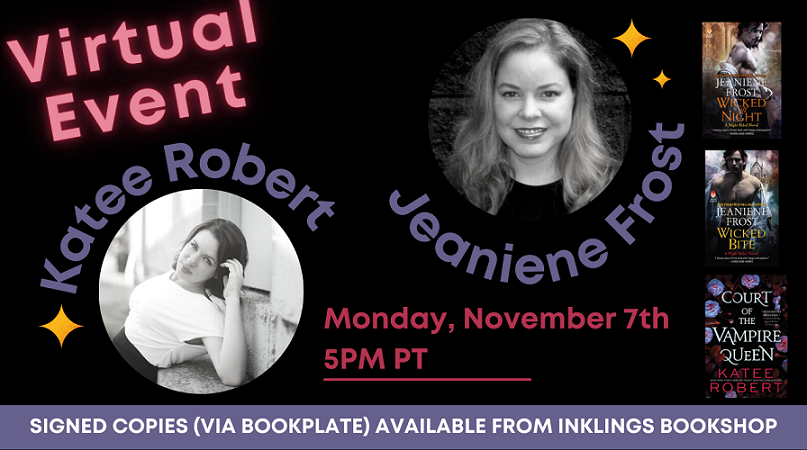 Once again, be sure to register to reserve your spot HERE (full link: https://us02web.zoom.us/webinar/register/WN_6SBuz5uaQDm2V7FujozWaQ )
You can also get signed* copies of my Night Rebel series and Katee's new vampire book from Inklings Book store at these links:
Order Court of the Vampire Queen (Full link: https://srcbks.com/3Cepd1Y)
Order Wicked All Night (full link: https://srcbks.com/3RLKANE)
Order Wicked Bite (Full link: https://srcbks.com/3rzCgGa)
*Signed copies in this case means a signed bookplate, which is like a sticker that you put inside the book.
But wait, there's more!
Can't make it to that event? Or, want another chance to hang out online? I'm also chatting with bestselling author Alyssa Day (EAGLE EYE, EYE FOR AN EYE) on November 16th at 7pm Eastern time about all things paranormal in general, plus taking YOUR questions! As before, registration is free, but make sure to reserve your spot!
Register FREE to reserve your spot here (full link: https://us06web.zoom.us/webinar/register/WN_-hvRYHQcQ0mT3jqijcqUnQ#/registration)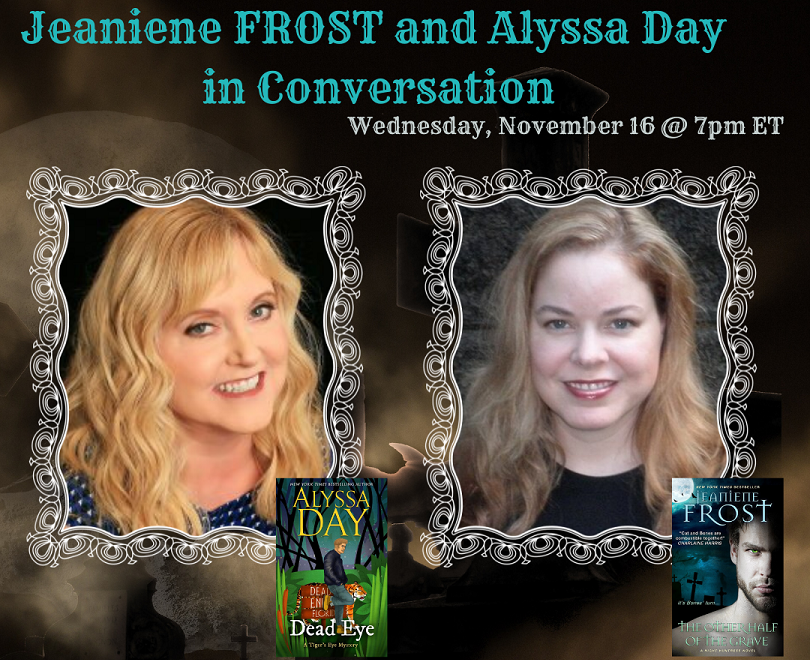 Once again, register to reserve your spot here
BUT WAIT, THERE'S STILL MORE!
This Friday, I'll be revealing the cover for BOTH FEET IN THE GRAVE, the second "Bones point of view" novel, AND I'll also be announcing a very special contest where one of the fifteen (yes, FIFTEEN) prizes will be a $500 Amazon egift card. You won't want to miss either, so be sure to come back on Friday for the cover plus details on the contest!