This post has nothing to do with my books, but it IS about another book and series, and why talk only about my own stuff? 🙂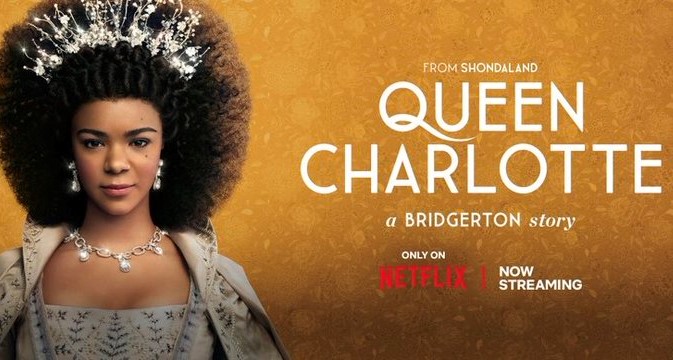 I watched Queen Charlotte: A Bridgerton Story over the weekend, and it wrecked me in the best possible way. This is a fictionalized account of the love story of King George and Queen Charlotte, which the series states up front, so historians are warned in advance not to expect reality.
I'm not a historian, and I was looking for escapism, not reality, so this worked fine for me. While being a fictionalized accounting, they did draw from several facts, one of those being King George's "madness," which some modern doctors believe might have been bipolar disorder with acute mania. This was kept a big secret at the time, so young Queen Charlotte had no idea, and the first episode shows things entirely through her point of view, which makes George look like an arrogant ass. When you see an episode told from HIS point of view, though, you see the incredible struggle that went on behind the scenes, and it really embodied how there are two sides to every story.
This series also embodies the saying "Sometimes you have the kick the darkness until it bleeds daylight" because there is a lot of darkness. The "cure" doctors tried for George's condition is basically torture. But, there is SO much light and beauty in the story, too, and not only with Charlotte and George, although of course they are the main characters. Another couple I won't specify or it would spoiler also had a star-crossed love story, and when I saw *censored* dancing by himself in the moonlight, I full-on cried*. I also cried at "Come, hide from the heavens with me," which I won't give context to for more spoiler reasons, but it was such a beautiful illustration of how some mountains can't be moved, yet love can still make a path through.
I could also go on about how great the side stories were of other characters, like Lady Agatha in particular, but I've rambled enough. In summary, I thought nothing could top the first season of Bridgerton for being the favorite in the series for me, but Queen Charlotte: A Bridgerton Story did, darkness and all.
QUEEN CHARLOTTE, Before The Bridgertons also just came out in book form, co-written by the original Bridgerton book series author, Julia Quinn, and the writer/producer of the Bridgerton series on Netflix, Shonda Rhimes. More details on the book HERE.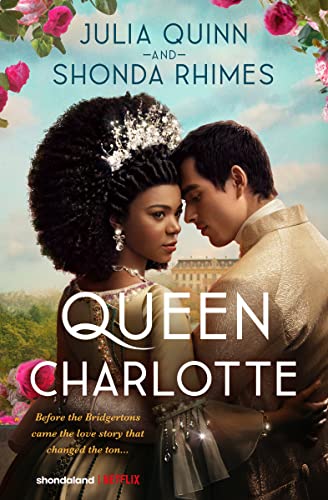 *My family can confirm that I do not easily cry. I've even been called coldhearted at times, but we all process emotions differently, so to each their own.