Happy Friday! I'm celebrating two new releases this week. The first is the Graphic Audio version of ONE FOR THE MONEY, a Night Huntress novelette. You might have read this in print or ebook back when it was first published, but now, it's gotten a full-cast audio makeover with the Graphic Audio edition. If you're not familiar, Graphic Audio is where there are different narrators for each character, plus it has music and sound effects. So, it's like listening to a movie. But don't take my word for it. Listen to a sample of the Graphic Audio version of ONE FOR THE MONEY on YouTube below:
If the cover art looks familiar, it's because Graphic Audio bought the rights to the image that originally appeared as a "stepback" (or the inside cover flap) for THIS SIDE OF THE GRAVE. I think it's really cool since I loved that image and always thought that it would make a great cover. Now, it finally does!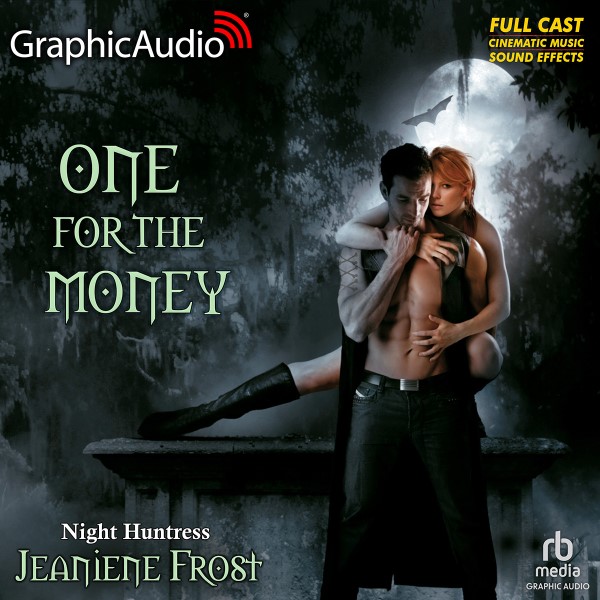 For the first 45 days, you can only get ONE FOR THE MONEY on Graphic Audio's site HERE, and they have great discounts plus many, many other titles. After 45 days, it will be on all major retailers.
You can also get get Graphic Audio editions of all four of the first Night Huntress novels on Graphic Audio's site HERE.
Or, find books 1 – 3 at your favorite retailer under the "dramatized adaptation" option in audio, such as here, and here. Whatever retailer you utilize, I hope you check them out, they're so much fun to listen to!
And now, a very happy release week to bestie Ilona Andrews for MAGIC CLAIMS! I had a chance to read this story early, and it's fabulous. You don't even have to be an existing Kate and Curran fan to love it, but if you haven't checked out the Kate Daniels series yet, you are missing out! Ilona isn't a multi-award-winning #1 bestselling author for nothing :).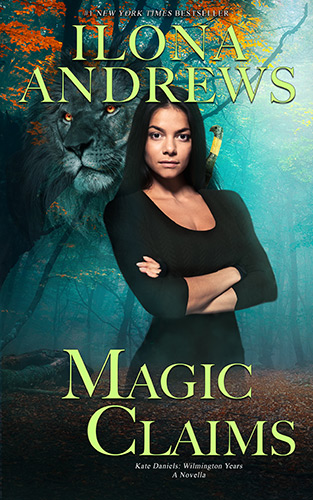 A new town, new friends, new challenges…. And a new heart-stopping adventure from #1 New York Times bestselling author, Ilona Andrews. Kate, Curran, and Conlan may have left Atlanta for Wilmington, but the usual magic mayhem has also hitched a ride!
Kate and Curran have just settled into their new home and their 'low profile,' when a local businessman approaches them with an offer they can't refuse. A mysterious evil has spawned in the nearby forest and is holding a defenseless town hostage. The 'due date' is rapidly approaching.
It's exactly the kind of fight the Lennarts can't resist, not for the prize the town offers, but for the people who will surely die if they ignore it. If they succeed, they'll be rescuing an entire community and can build a strong new base for their family and the Wilmington Pack. If they fail…well, fail is a four-letter word.
Nothing comes without a price. Now Kate must decide if she has what it takes to pay it.
Get MAGIC CLAIMS at Amazon, B&N, Apple, Bookshop, or your favorite retailer.
Happy weekend, everyone!