Have I mentioned how much I love this season? Okay, yes, probably, but I'm not done. As some of you already know, I love my horror stories. That doesn't stop at books. It also includes movies and tv shows. This year, I have some new ones to recommend, so let's get to it!
First, TV: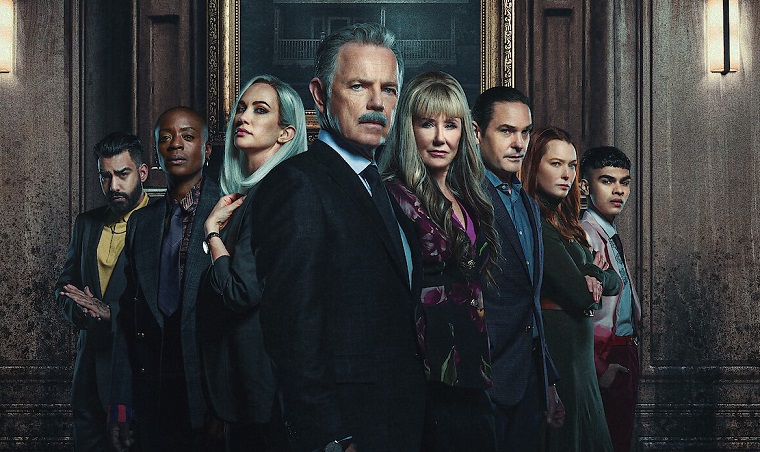 THE FALL OF THE HOUSE OF USHER is the latest Netflix show from Mike Flannagan, who kicked off his Spooky Season offerings back in 2018 with THE HAUNTING OF HILL HOUSE. I've loved all of Flanagan's tv shows (MIDNIGHT MASS is a particular favorite), and THE FALL OF THE HOUSE OF USHER is no exception. However, it is different. For starters, there's pretty graphic violence. It's also a loose mashup of several Edgar Allen Poe stories, and since I'm a Poe fan, I was all-in for that. But the most notable difference is the characters. All but two of them are–to put it mildly–unsympathetic. You don't root for them as much as you root for their well-deserved comeuppance, which comes in the form of Verna. Is Verna the devil? Death itself? Fate personified? Something else? Finding out as this tale unfolds is well worth the watch.
Next, movie:
I've seen several this Spooky Season, but the one I probably enjoyed the most was TOTALLY KILLER.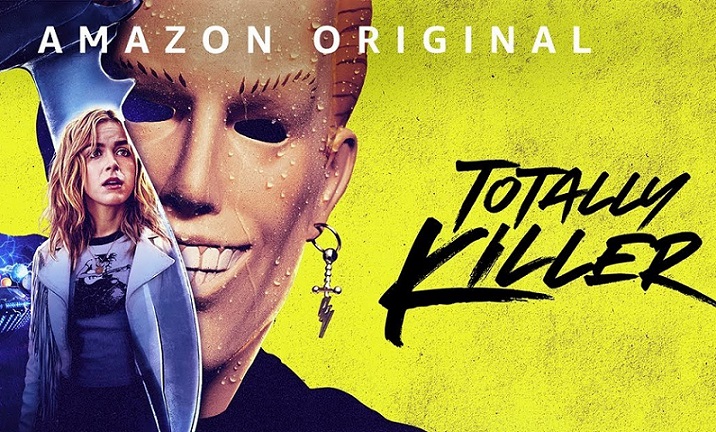 The premise is ridiculous: a teen accidentally time-travels back 35 years, and then tries to unmask the infamous "Sweet Sixteen Killer" before he can kill someone she loves in her own time. As I said: ridiculous. But, once you suspend your disbelief over the setup, TOTALLY KILLER is a hilarious, campy ode to slasher movies, with a modern twist. Bonus points if you're a bit older (raises hand) and can remember some of the things that Jamie finds so shocking Back In The Day. I laughed all through it.
Finally, books.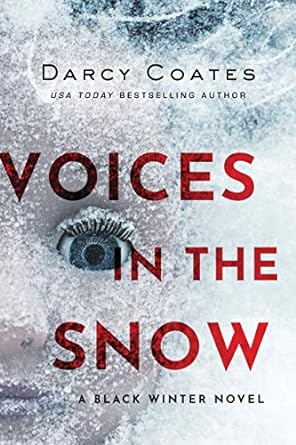 I've enjoyed several of DARCY COATES' novels, so I didn't hesitate to try VOICES IN THE SNOW even though the cover was a bit…ambiguous. The story has nothing to do with a creepy doll. It's actually a twist on zombies, though the Z word is never said. From the back of the book:
Clare remembers the cold. She remembers abandoned cars and children's toys littered across the road. She remembers dark shapes in the snow and a terror she can't explain. And then… nothing. When she wakes, aching and afraid in a stranger's gothic home, he tells her she was in an accident, a crash in the snow. He claims he saved her. Clare wants to leave, but a vicious snowstorm has blanketed the world in white, trapping them together, and there's nothing she can do but wait.
At least the stranger seems kind… but Clare doesn't know if she can trust him. He promised they were alone here, but she sees and hears things that convince her something else is creeping about the surrounding woods, watching. Waiting. Between the claustrophobic storm and the inescapable sense of being hunted, Clare is on edge… and increasingly certain of one thing:
Her car crash wasn't an accident. Something is waiting for her to step outside the fragile safety of the house… something monstrous, something unfeeling.
Something desperately hungry.
What I love about Coates' books is that she digs deep into the characters, making the horror elements almost invisible at first, until you're not even sure if they're really there. Then, she hits you right in the feels with them. I loved this book so much that I instantly devoured the second book in the series, SECRETS IN THE DARK. I'm saving the third book, WHISPERS IN THE MIST, for when I have to get on a plane this Thursday. I hate to fly, so I need the distraction.
That's it from me for now. Happy Halloween, everyone! I hope your horror watching is fun, your books are the best kind of spooky, your candy is delicious, and your pumpkin spice lattes are plentiful, lol.