It's early to post this because pre-order links won't be up until next month, but I'm excited and didn't want to wait to share :). Without further ado, here is the cover, stepback (inside cover art) and description for Up from the Grave, Cat and Bones #7. I also just found out the release date, which is January 28, 2014. That's about a month later than I thought it would be, but that's how it goes.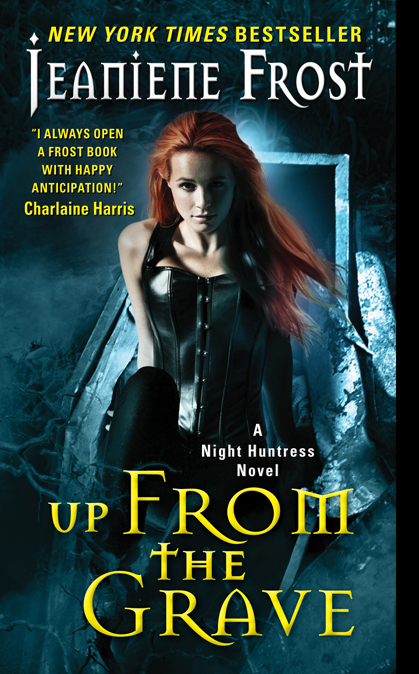 There's always one more grave to dig.
Lately, life has been unnaturally calm for vampires Cat Crawfield and her husband Bones.  They should have known better than to relax their guard, because a shocking revelation sends them back into action to stop an all-out war…
A rogue CIA agent is involved in horrifying secret activities that threaten to raise tensions between humans and the undead to dangerous heights.  Now Cat and Bones are in a race against time to save their friends from a fate worse than death…because the more secrets they unravel, the deadlier the consequences.  And if they fail, their lives—and those of everyone they hold dear— will be hovering on the edge of the grave.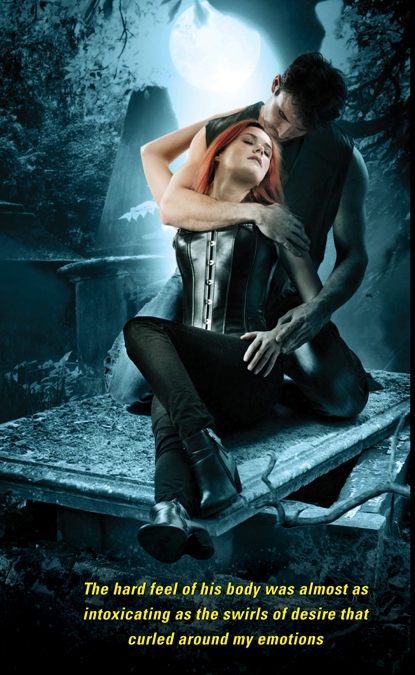 As a reminder, the model who did book covers 1 – 5 stopped doing book covers altogether, so before people pelt me with "I told you I didn't like the new model, get the old one back!" comments, we had no choice about finding a new cover model. I think Avon did a wonderful job coming up with a replacement. This is the same model that was on the cover for One Grave at a Time and I'm pleased that we were able to get her again for Up from the Grave.
Hope you like it and have a great weekend!