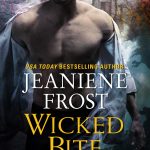 Earlier this week, I announced the three winners for my WICKED BITE contest. In that post, I said how much I hated disappointing so many of you because over a thousand people entered, so 99.7% wouldn't be happy with the results. I wasn't blowing smoke, readers – I really DO hate that. I wish I could give gifts to everyone, but with things like Arcs (advance reading copies) or chocolate boxes (upcoming holiday contest, stay tuned!) or gift cards (same comment!), there's only few winners per contest because I am not Oprah :).
However…I now have something for all of you. Last month, just for fun, I wrote out the first time Cat and Bones met from Bones's point of view, and published it in two blog posts. When I did it, I thought a few people might get a kick out of it, but that's about it. After all, HALFWAY TO THE GRAVE came out a dozen years ago next week, and in publishing's time-line, that's damn near back when dinosaurs roamed the earth.
That's why I was shocked in the best way when over a thousand of you commented on my social media pages and/or messaged me to say you wanted more.
So, I didn't tell you at the time, but I wrote more. I could only squeeze out a month to do so because I'm under deadline for the third Night Rebel book (more Ian and Veritas! Yay!) but in that month, I wrote about 30k words. That might not sound like much, but for context, it normally takes me four months – yes, four! – to write the first 30k of a book, as my editor can wearily attest. We've all heard of "comfort reads." Well, this turned out to be a "comfort write" for me, and I didn't even know that existed until now. In short, it made me happy and nostalgic and I loved it. I must have missed Cat and Bones more than I realized, plus writing from his point of view versus hers also made their story feel fresh to me (can something be both fresh AND nostalgia-inducing? Yes it can! Do I use too many parenthesis, em-dashes, and exclamation points in my posts? Yes – I do! :))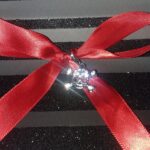 That brings us to the subject line. As my gift to you, readers, once a week for the next several weeks, I will be posting a free, weekly, UNFINISHED serial retelling the very beginning of Bones and Cat's relationship from Bones's point of view. Once again, this is not a new Cat and Bones book, nor is it an entire novel. It's only about 30K words (novella size) focusing on the very beginning of their relationship. I can't do the rest now or my editor – and Ian, heh! – will kill me for neglecting the third Night Rebel book. Seriously, can you imagine how pissed Ian would be, not to mention how smug Bones would be, over me taking a month's time-out on Ian's third book to write this? It makes me laugh just thinking about it! I will be creating a special section on my website so all the chapters will be in the same, easy-to-find place, but don't expect that until next week. For now, they're on my blog. Also, as a nod to this partial serial being from Bones's point of view, I'm calling it THE OTHER HALF OF THE GRAVE. I'm also only posting it on my website so I have just one place to correct any spelling/grammar/other errors I might find after posting it. So, don't look for this on my social media pages; you'll only find it here. Also, this won't be up forever. It's a limited-time free gift.
Expect the new chapter next week, and every chapter once a week after that. I'm not specifying a particular day because I'm juggling a lot of things, plus I'm migraine-prone, so I never know when one will lay me out. However, I mentioned the twelve-year anniversary of Cat and Bones's first book, didn't I? *grins* That's your hint as to when the next chapter will drop next week. In the meantime, if you haven't read the first two chapters yet, they're HERE and HERE.
I'm so happy to finally give a gift that I can share with all of you, readers! I hope you enjoy reading it as much as I enjoyed writing it.
And speaking of Ian, Veritas and the Night Rebel series, don't think I've forgotten about them! Over the next several weeks, I'll also be posting more snippets from WICKED BITE, plus more Arc contests, and you remember I mentioned chocolate gift boxes and gift card prizes, too? Well, all of that will be happening over the next several weeks on my website, too. We're going to light it up on here from now until the end of January when WICKED BITE releases, so come out for the fun, gifts, and of course, free reading :).