Sorry for the delay posting this today. It's been a crazy week (my cold turned into bronchitis! The dishwasher broke! The dog had stomach issues! All with family staying over at my house, of course.) But, oddly enough with all that, we still had a very nice holiday. I hope you did, too. Here's me and Gypsy on Christmas, with Loki poking his nose in on the bottom right: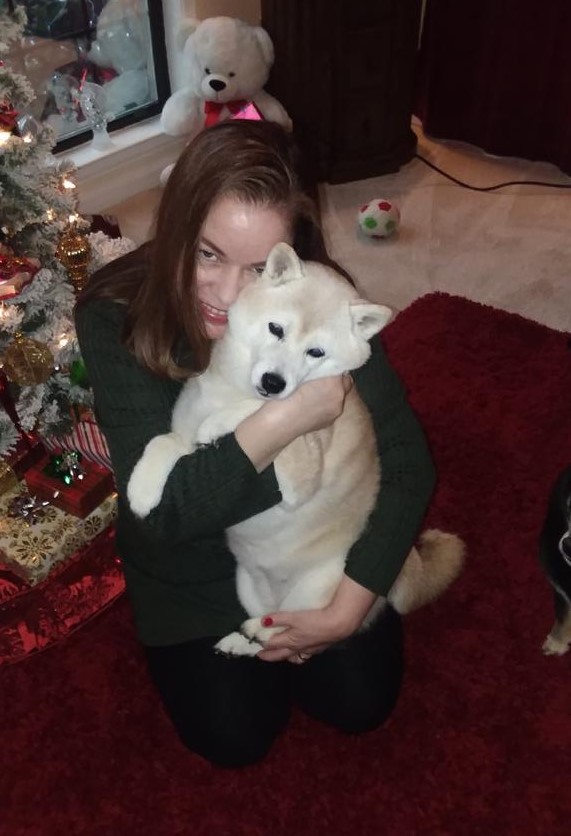 And now, to the chapter! In this one, Cat finally drives Bones to lose his temper.
ETA: The previous unrevised, unedited chapters have been taken down. You can read an extended excerpt from THE OTHER HALF OF THE GRAVE here. (link: https://www.jeanienefrost.com/books/the-other-half-of-the-grave/) THE OTHER HALF OF THE GRAVE releases on April 26th. Order yours at #Ad Amazon, B&N, Apple Books, Kobo, or your favorite retailer.