Hi everyone! Yes, it's been another long time between blogging. My apologies, but I'm back bearing fun stuff. Audio lovers rejoice because HALFWAY TO THE GRAVE has been adapted as a Graphic Audio!
How is this different from the standard audio book? some of you might wonder.
Well, a standard audio book is a verbatim reading of the printed text by usually one narrator. A Graphic Audio edition is a full cast narration, meaning different voice actors for different characters, and it has music, sound effects, and other dramatization that harkens back to the bygone days of old-timey radio plays, except much cooler.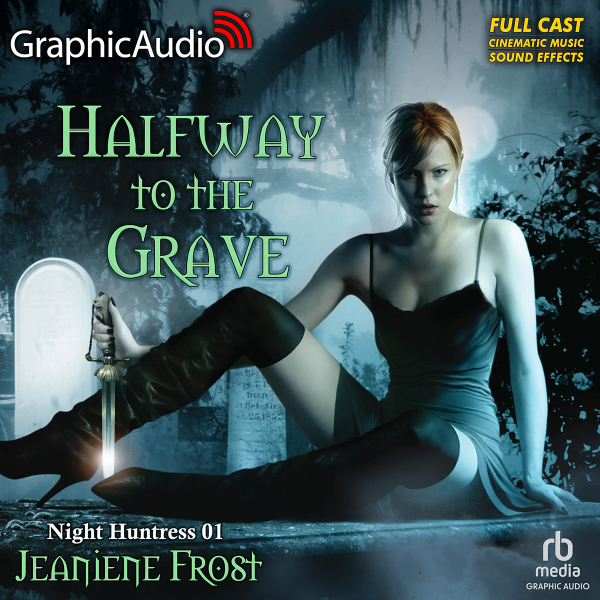 The Graphic Audio edition of HALFWAY TO THE GRAVE releases on October 12th, so just in time for spooky season! Also, there's a limited-time, special discount price of $15.39 if you preorder yours directly from Graphic Audio here.
Yes, this edition will eventually be available on all retailers, but that will come at a later date. Right now, you can only get yours from Graphic Audio, but it's super easy, I promise.
Step 1: Create an account with Graphic Audio (you can take the shortcut and link it to your Amazon account)
Step 2: Purchase HALFWAY TO THE GRAVE
Step 3: Download the Access app on your device and look in the "Collection" section for your download. You're ready to listen!
If you want to chose the zip download options, they give the user the ability to listen to the files on third party players or to back up the files on personal drives for collection purposes. Read more.
Yes, there will also be a CD version, available in mid November.
The audio sample for HALFWAY TO THE GRAVE should be up in the next couple days, so you can check out a clip of what it sounds like soon.
And ALSO soon, I'll have a cover and preorder link for you for BOTH FEET IN THE GRAVE, the second "Bones point of view" novel, releasing April 18th, 2023, so stay tuned for that, too.
Now, I'm going back to writing and watching horror movies. This time of year is my favorite because on so many channels, people are celebrating vampires, ghosts, witches, ghouls, zombies, and everything else that goes bump in the night. What's not to love, right? Hope your October is spookily fantastic, too!