Hi again! As promised, I'm back with some goodies. First up, between now and release day for BOTH FEET IN THE GRAVE, I'll be posting some favorite quotes on my socials, with a weekly round-up here. So, follow me on Insta, Twitter, or Facebook to see them first, and here they are below: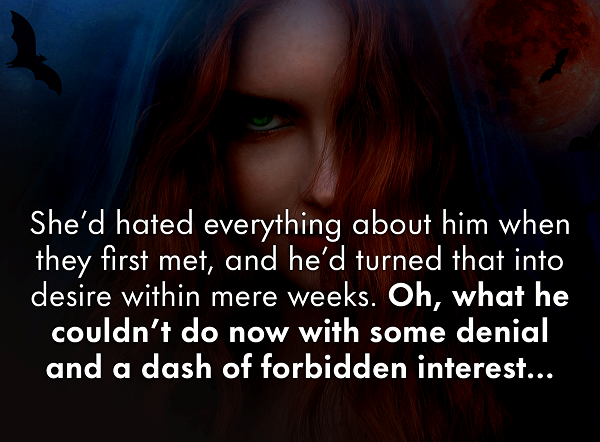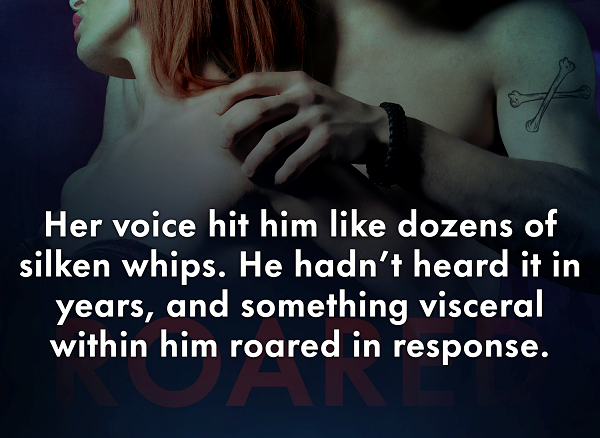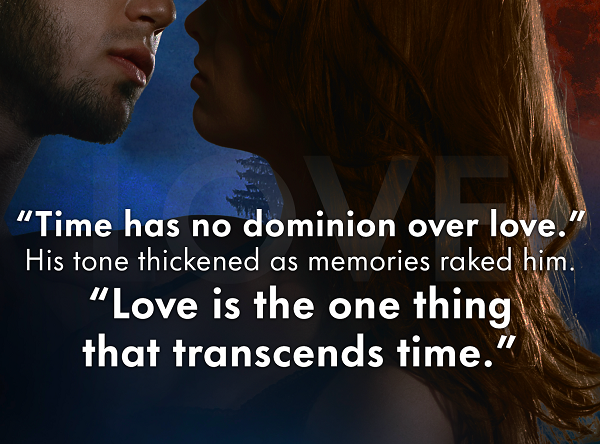 Next up, come hang out with me online next Sunday, March 26th at 8pm Eastern for a "He Said/She Said" chat about the dual point of view between Cat and Bones of the Night Huntress series, hosted by Coastal Magic Con. You can register to reserve your spot here. It's free, and if you register, you'll get a reminder email about the event, and I don't know about you, but I NEED reminders, lol. I'll also be giving away books stuffed with swag for this chat, plus a $25.00 Amazon egift card, so don't miss out!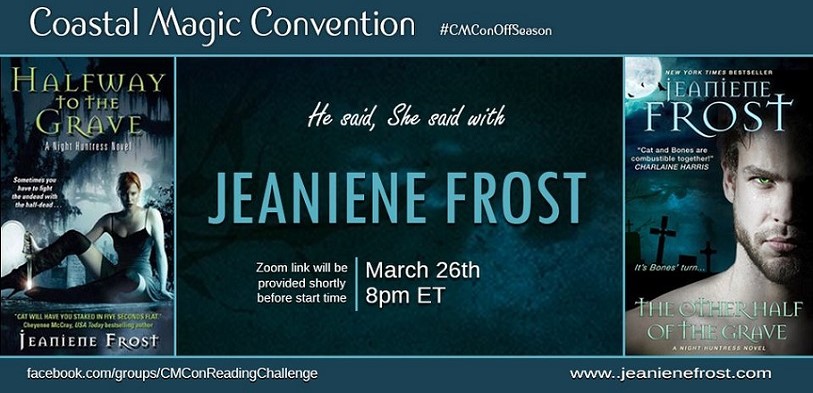 Now, I also promised you weekly new snippets from BOTH FEET IN THE GRAVE, didn't I? I did, and I am here to pay up! To set up the scene below, this takes place after the wedding where Bones finally saw Cat again. Here, Bones is warning Cat that Ian is now after her. Cat, as you see, is not impressed, but that's because she doesn't know how devious and dangerous Ian can be, and Bones does. Cat also doesn't know that she can only push Bones so far, but she's about to find out. Enjoy!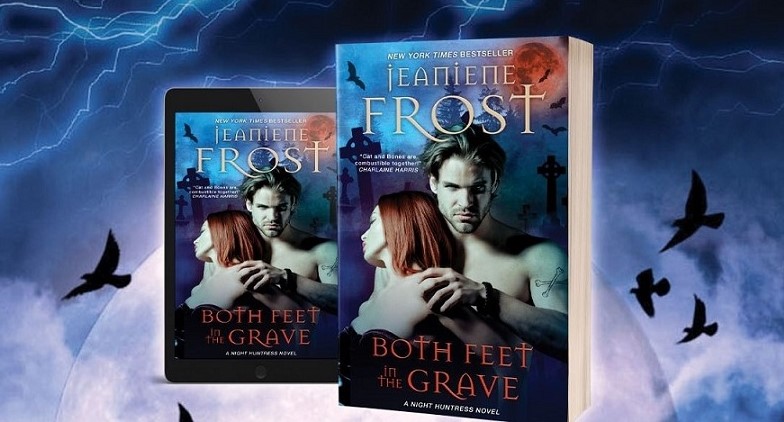 BOTH FEET IN THE GRAVE, copyright Jeaniene Frost. All rights reserved.
"It doesn't matter," Cat said after several moments of silence. "I beat Ian before; I can do it again."
So confident, and so very, very wrong.
"Not the way he'll play it. Ian won't try to take you on a fair fight again. He'll grab everyone you love first and then strike a deal, his terms. Believe me, you won't like them. Your only advantage is me. Because of your clever deception about our relationship, Ian believes we hate each other. Nice touch about my stiffing you on the money, too," he added with sudden amusement. "Still want a check?"
She shot a glare at him. "I'll write you one if you leave."
No amount could make him, and speaking of money…
"Moreover, you still have a price on your head. I told you I'd been offered contracts on you that I traced to their source before, but I don't know who's behind this one. Whoever it is, is being very discreet. So, you have that and Ian hanging over your head, so like it or not, you need my help."
Her expression was pure mutiny. "Vampires and ghouls come after me all the time. If I need help, I have my team."
Bones let all the derision he felt fill his laughter. "Humans? The only way they'll protect you is if they incapacitate Ian and the hitter by making them eat too much!"
"You are so arrogant," she muttered.
Bones stalked closer. "No, I'm more powerful than you realize. That is truth, not arrogance. Every member of your team combined couldn't protect you as well as I can, and you know it. Now isn't the time for your stubborn insistence on going it alone. Whether you want my help or not, you're getting it."
She gave him a frustrated look. "The biggest way you can help me is to leave! I appreciate the warnings, Bones, but you're the one who'll be in danger if you stay. Don't worry about me. I can take care of myself."
He clenched his fists so he didn't shake her until she remembered that she was the half-human and he was the centuries-old Master vampire.
"Right back at you, pet! That's why I'm not the least bit afraid of your boss or your band of merry men. You want to get rid of me? You'll have to kill me."
Panic flashed over her features before they hardened into more stubbornness. "Then I'll leave. I ran away once. I can do it again-"
He didn't plan on biting her. He didn't even remember making the decision to do it, yet his fangs were suddenly in her neck cutting off those treacherous words. Then, the decadent taste of her blood chased away any second-guessing, as did her moan when his fangs released more venom. She shuddered in bliss and her arms slid up around his neck. Vampire venom wasn't just a painkiller; it also induced sensations of heat and euphoria, which is exactly what Bones felt as he swallowed. Her blood filled him with the sweetest fire, until he felt warmer than she did, and she was nearly a brand against him as she molded herself to his body. God, how he'd missed her touch, her taste, and her blood! How had he managed to live so long without them?
He licked the punctures in her neck before sliding his fangs in again. Her shudder coincided with another gasp that he felt as well as heard. Then, her arms tightened around him as he drew on the punctures more strongly, feeling almost drunk from each sumptuous mouthful…until something hard, long, and flat thudded against his back.
Her silver knife.
Bones pulled away to see her eyes. They were bright green with desire, but something else lurked in her gaze, too. Desperation, perhaps. Or maybe it was cold determination. He couldn't tell, and with a professional vampire killer holding a silver knife inches from his heart, he should make it his business to find out. The difference might cost him his life.
But this wasn't a normal vampire killer. This was his Kitten, and he loved every part of her, even the duplicitous ones. Besides, she'd given up everything to protect him before, so he doubted that she'd murder him now. If he was wrong about that, if she truly were calling his bluff on him saying that she'd have to kill him to make him leave…then so be it.
Bones dropped his hands from her back, giving her arms full range of motion. Now, she could shove him away or stab him, so everything that happened would be her choice.
He tangled his hand in her hair, tilted her neck, and dipped his mouth to it again.
***
As a reminder, BOTH FEET IN THE GRAVE releases April 18th, and you can preorder yours: #Ad Amazon,* B&N, Apple Books, Libro, and Kobo. (More print retailers coming soon!)