Hi there! I vanished for the past couple weeks because I had a bad run of migraines. Nothing to worry about, they're a gift from the maternal line of my family, and yes, I HAVE had my head examined just in case. Hubby doesn't believe it, but doctors found nothing seriously out of order with my brain, lol. Anyway, right when the migraines finally cleared up, I had family come into town and stay with me. Hence, the lack of blogging. I don't have much going on to talk about at the moment, either. I'm just trying to get caught up with what I missed when the migraines bogged me down, but I WILL have some 2024 appearances news for you next week. If you missed my upcoming 2023 appearances, they're here, and if you're in either of these areas, I hope that you can come out!
Now, since I don't have much to talk about today, I'm going to post pics. First up, look at the air-fried chicken wings that my hubby made for lunch today!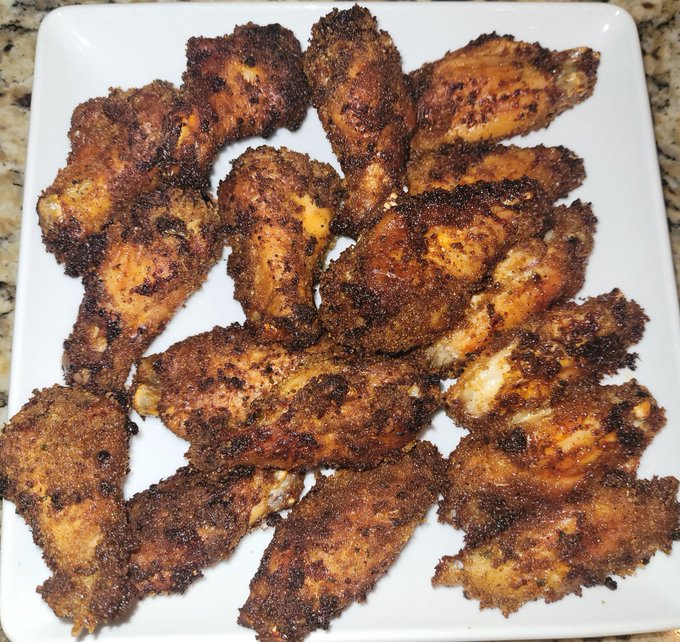 This was our first time using the air fryer for wings, and OMG, they were amazing. They were crunchy like deep fried wings, but without the greasy taste or oily texture. I might never eat real fried wings again, and since I am NOT a health nut, that's really saying something about how much I liked these.
And here are my two fur babies, Loki and Leila, in a rare head-to-head photo that I took the other night: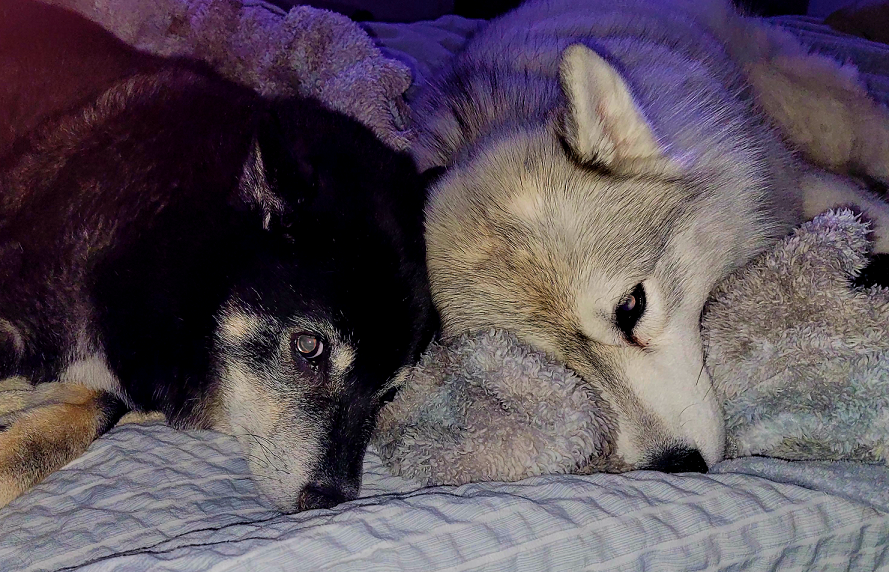 Leia, the Husky, would love to snuggle Loki the Shiba Inu like this all of the time, but Loki is over 11 years old and grouchy, so Leia has to sneak in her cuddles where she can. I had to sneak in this picture before Loki moved, too, which was about ten seconds after I shot this. Gotta be quick with a camera to capture the cuteness, right?
Hope the beginning of summer is treating you well so far, and once again, I'll be back with more Appearances news very soon!