Hi again! I had such a wonderful time last Saturday at the WRITE WOMEN'S BOOK FEST. First, I finally got to meet the lovely and talented Maria Vale in person (her Legend of All Wolves series is fabulous!). Here's Maria and I while we were setting up our tables before the event: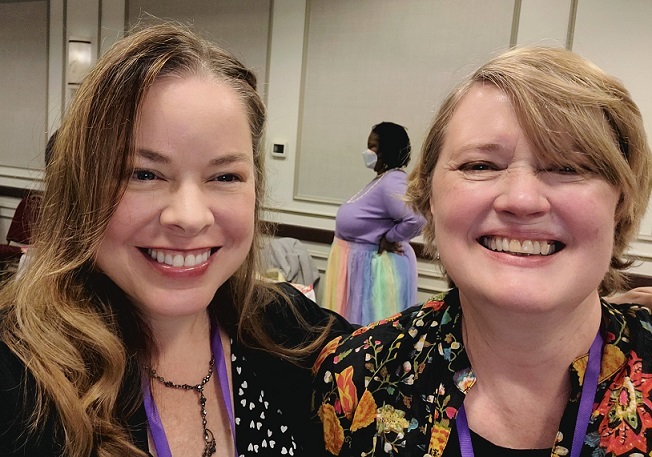 The event itself was wonderful. Big shout-out to the organizers! I got to be on two panels with several other great authors ("Do it afraid" was a great reminder from another author about writing even when doubts crowd in to choke your progress.) Best of all, I got to chat with all the readers who came by my table, I can't tell you how much I enjoy that. 95% of the time, I write books, they get sent out into the world, and I only get tidbits of feedback from reviews, emails, or social media comments. So, the 5% of the time where I go to events and actually get to TALK to readers is gold. Believe me, on tough days, remembering those conversations helps me power through another chapter. Your enthusiasm is like caffeine for the weary soul, readers! I also got some gifts, which was such a happy surprise. There were friendship bracelets, cards, cards, beautiful notes, and more. And wow, look at the tattoo a reader showed me!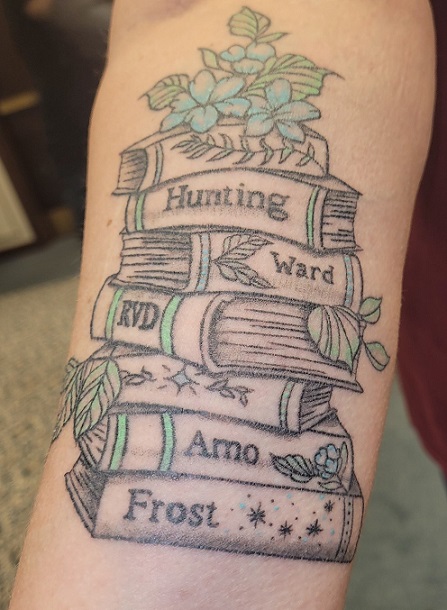 I also have to give a big shout-out to readers for another reason because my books bundle for the "Romance Swag Bag" auction benefitting the Ashland Public Library went for a staggering $400+ dollars! Now you see why I put "auction wowser" in the title of this post. And the Zoom chat went for another $100+ dollars! So, just for my stuff, that's over $500 benefitting the library. Yay readers! *throws confetti*
That's it for me for 2023 in-person appearances. I do have some upcoming Zoom chats in addition to the ones that were just auctioned, so I'll post reminders about them closer their happening. I love doing the online chats because it gives more people a chance to participate. I know in-person travel in costly and time-consuming, but the internet turns anywhere into a virtual living room.
And, I have the first half of 2024 in-person appearances locked down, so in 2024, you can find me at…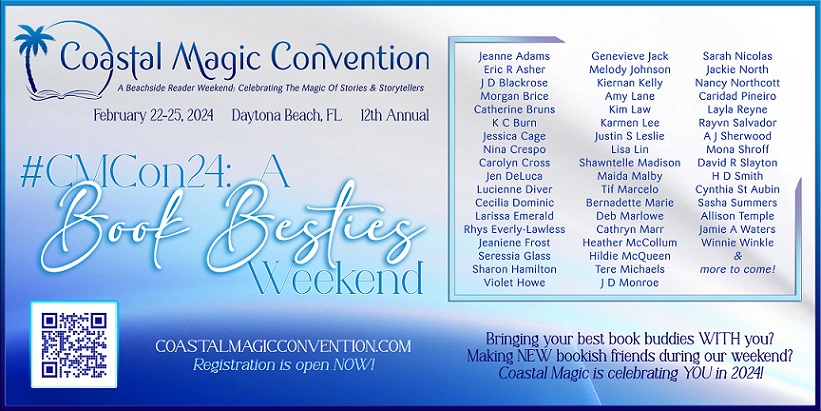 February 22 – 25th, 2024
Daytona Beach, FL
More info and get tickets HERE.
And, I'll also be at…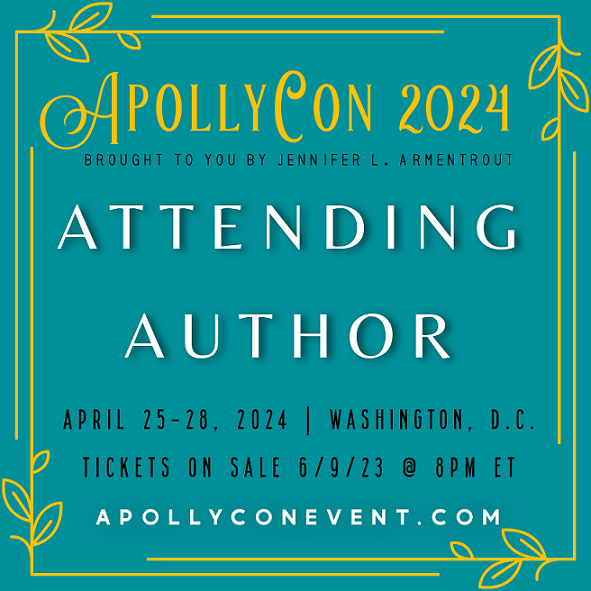 April 25th – 28th, 2024
Washington, DC
(Tickets sold out.)
I'll probably add a couple more appearances for the second half of the year, but details on those haven't been finalized yet. More to come when that happens!
Once again, thanks to everyone who came out to see me this past weekend, and for some of the rest of you, I'll see you online!