Lots to cover in this post, so let's get right to it! First, there's only about a week left where you can buy the first Night Rebel novel, SHADES OF WICKED, for only $1.99 in ebook. Behold, Ian is festively decorated for the holidays and wants you to bring him home! Note: Ian's new, bedazzled holiday nipples are courtesy of BFF Ilona Andrews' photoshopping skills and twisted sense of humor, so of course, you won't see them on the actual book. Order yours (#Ad) Amazon, B&N, Apple Books, Kobo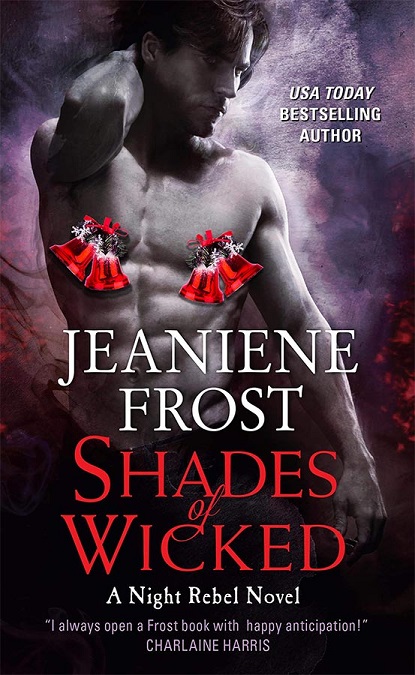 Second, a head's up: Next week, I will be holding new contests giving away signed copies of WICKED BITE, Night Rebel book two, PLUS a box of Godiva chocolate. So, if you want your chance to win, be sure to check out my blog AND–if you haven't already–sign up for my newsletter before then by clicking HERE because one of those contests will be for newsletter subscribers only.
ETA: The previous unrevised, unedited chapters have been taken down. You can read an extended excerpt from THE OTHER HALF OF THE GRAVE here. (link: https://www.jeanienefrost.com/books/the-other-half-of-the-grave/) THE OTHER HALF OF THE GRAVE releases April 26th. Order yours at #Ad Amazon, B&N, Apple Books, Kobo, or your favorite retailer.