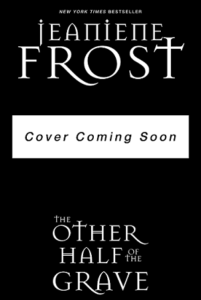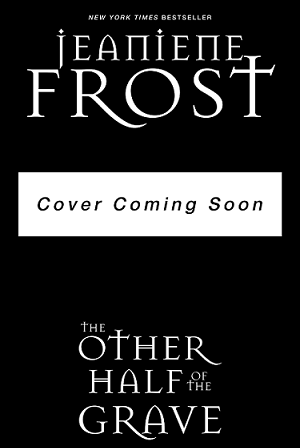 Ever wondered what Bones was thinking and feeling when he and Cat first met? Or how their story might differ if he were the one telling it?
Coming April 26th, 2022, THE OTHER HALF OF THE GRAVE answers all those questions and more! Relive the beginning of Cat and Bones's bestselling love story through Bones's point of view, which shows a darker, sexier take on their early days, as well as a deeper dive into parts of the vampire world that Cat didn't see when their story was told only through her eyes in HALFWAY TO THE GRAVE.
Preorder THE OTHER HALF OF THE GRAVE at #Ad Amazon, B&N, Apple Books, Kobo, or your favorite retailer.
***
If you're not familiar with how THE OTHER HALF OF THE GRAVE started, I originally published it as free, partial serial back in 2019, intending it as only a fun glimpse of some early chapters from Bones's point of view. I never intended to turn it into an entire book, but reader response, plus my own enjoyment, convinced me to finally finish it.
Will this be out in audio, too?
Yes. We are planning on a simultaneous audio release along with the ebook on April 26th, 2022. To match how this story is told exclusively through Bones' point of view (versus how all the Night Huntress series was told exclusively through Cat's point of view), we are changing audio narrators to an as-yet-unannounced male narrator. More soon on who.
Why did you start writing it to begin with?
Long version here. Short version: In September 2019, I re-wrote the first time Cat and Bones met from Bones's point of view and posted it in two chapters on my blog. Readers overwhelmingly asked for more, so I took a month's break from deadlines and wrote 30K more. Then, I had other contracted novels to finish, so I stopped there. Now that I'm caught up on my deadlines, I finished the story, and I'm so excited to share it with you.
Will you be posting more free chapters before you release THE OTHER HALF OF THE GRAVE?
Yes! Go HERE to read the new chapters, updated weekly all through the month of December.
Where can I find the previous, not-yet-revised chapters to read for free?
For now, I'm keeping those chapters up, but once the book goes through edits and revisions, they'll come down because there will be changes. Until then, click the below links to read:
Chapter Seventeen – New!
Chapter Eighteen – New!
Chapter Nineteen – New!
Chapter Twenty – New!